With our 12V Car Heater, you can heat your car in under 30 seconds without turning on the engine!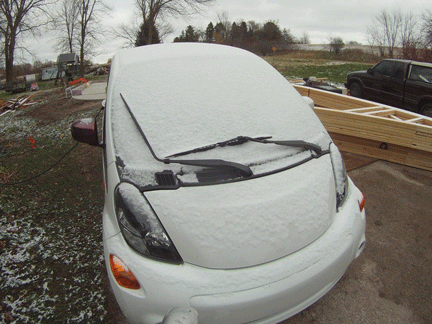 Our 12V Car Heater not only keeps your car warm and cosy during the chilly winter months, but it also defrosts your windshield and glass when they have ice on them!
You'll have a better, clearer perspective in no time! It also serves as a chiller during the hot summer months! Cool down your hot automobile quickly with its built-in cooling function!
Every 12V Car Heater can be rotated 360 degrees and the vertical angle may be changed 90 degrees to fit your needs. Each unit is comprised of tough, heat-resistant ABS plastic.
And installation is incredibly quick and simple: just plug it into your car's cigarette lighter socket, select the heating or cooling function, and you're done!
Features
1. With air purification, purify the air inside the car.
2. Useful for speeding up demisting and defrosting.
3. 360° Rotating holder, adjust to your ideal angle.
4. Easy to use, just plug it into your cigarette lighter socket to remove frost from the windshield.
5. Circuit made of lengthened and strong copper cable, heats efficiently, no harm to car battery or car circuit.
6. Available throughout the Year: adjustable wind mode. This car fan has two winds. You can use fan mode in the summer and heat in the winter. Available all year round.
Technical Specifications:
Material: ABS
Dimensions: 4.72''(12cm) x 3.94''(10cm) x 2.83''(7.2cm)
Color: black
Voltage: 12V
Power: 120W
Package Includes:
1 x 12V Car Heater
FAQs
We believe 100% in our products. This is why we offer a 30-Day Wear Test Guarantee where you can test the shoes and decide for yourself.
The feet are the foundation of the entire human body. They support your body from the ground up.
The plantar fascia muscle is a long band of muscle tissue and ligaments that stretches all the way from your heel bone to the front of your foot. This supports the arch and bone structure of the foot. When inflamed, this causes a variety of issues in the foot such as Plantar Fasciitis, and Heel Pain.
Orthopedic shoes help align a patient's feet and off-load areas of increased stress (like a collapsed arch, an arthritic joint, or a diabetic ulcer or callus).
People of all ages wear orthopedic shoes. They are also popular among people without foot problems because they are specifically designed to support the foot, ankle, and leg's structure and mechanics and strengthen important muscles.
Don't worry, this happens. Just send your order back and we will ship the correct size to you at no extra cost.