No more doctor's appointments and lab visits. Those days of waiting hours or even days for your lab results are over. Get your 3 In 1 Multifunctional Blood Monitoring System (Total Cholesterol blood test, Acid Uric & Glucose monitoring devices for blood sugar levels ).
"This is the first meter I've used to check my cholesterol and my blood sugar levels it took a minute to get used to it.I tried this at home the night before a lab test. I know the results can't be the same as the lab results but all the numbers came back close enough for us to have confidence in this machine working.I will buy more test strips when the time comes." - Matilda R.
We really understand how exhausting it is to visit your doctor every time you need to test your blood sugar levels, cholesterol blood test and uric acid, So to make it easy for you, we've launched this amazing 3 in 1 multifunctional Blood monitoring system 

With this 3 in 1 Health Monitor for Cholesterol test at home, Glucose and URIC Acid blood test, you can monitor your total cholesterol, uric acid and blood glucose levels, Too high or too low levels of these can be dangerous to your health, and this device will help you maintain a healthy balance. This is an upgraded professional grade blood monitor. It's already calibrated in the factory, and our test strips are also calibrated. Therefore, no quality control liquid is required. A strip is automatically recognized by this device when it is inserted during testing. It offers higher precision, faster reflection and and more accuracy.

Perfect for aged people as the display is larger as compared to other monitors. It shows the results clearly and is very convenient for old people to read.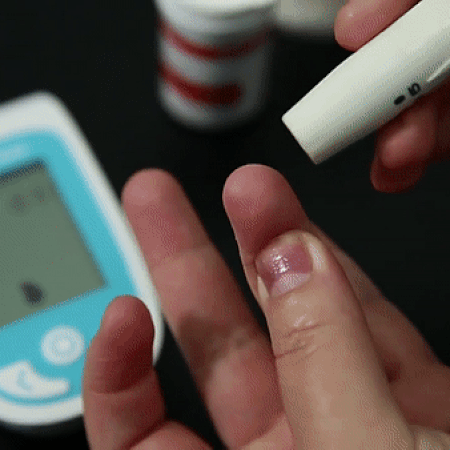 A professional grade blood Cholesterol home test kit, 
Acid uric & Glucose monitoring device
What make this blood monitor one of the most innovative on the market is how fast it is, because it provides the results in seconds only! All it takes is your 0.7 microliter of blood, and you're good to go. It is quite quick and painless.


"This Cholesterol home test Kit Is the perfect device that you should have at home so don't think twice and get yours now!"
This 3 in 1 multifunctional Blood monitoring system has 4 different mods to record your glucose value. It is one of the most convenient tools that you can be used to manage your diabetes test.

The best part is that you can take it with you everywhere you go, so you can check your blood sugar, uric acid levels and cholesterol at home in the easiest way.
How to use :
Features :
Easy to use.
Quick and accurate results.
Advanced electrochemical biosensor technology.
Portable and travel friendly.
Ideal to have at home, offices, clinics, or hospitals.
Different units of measurement.

Please choose your package :
Cholesterol Test pack only:
1x Cholesterol meter.
1x Lancing device
1x

 

Pack 

Cholesterol test strips.

1x Pack of lancets
Uric Acid Test pack only:
1x Acid uric test meter.

1x Lancing device

1x 

Pack Uric 

test strips.

1x Pack of lancets
3 in 1 Test pack ( popular )
1x 3 in 1 Multifunctional test meter.

1x Lancing device.

1x 

Pack 

Cholesterol test strips.

1x Pack of Uric acid test strips.

1x Pack of Glucose 

test strips.

1x Pack of lancets.