UNIVERSAL 6-Steel Razors Trimmer Head
Transform your weed wacker to a beast that slices through anything!

Tired of your trimmer being too weak to cut tough weeds? Replace your trimmer head with the Steel Trimmer Head that slices through grass, branches, weeds and more!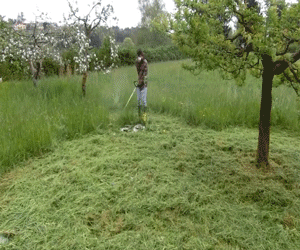 No need to ask for help as you can do it yourself. Thanks to the Universal 6-Steel Blades Trimmer Head! No more heavy lifting of the lawn mower, it's the best replacement for the old, heavy and expensive grass cutter! 
Cut through branches, weeds, and more, for a flat, clean and an eye-catching green! Make trimming the lawn, and removing weeds easier, quicker, and fun too with the 6-Steel Blades Trimmer Head!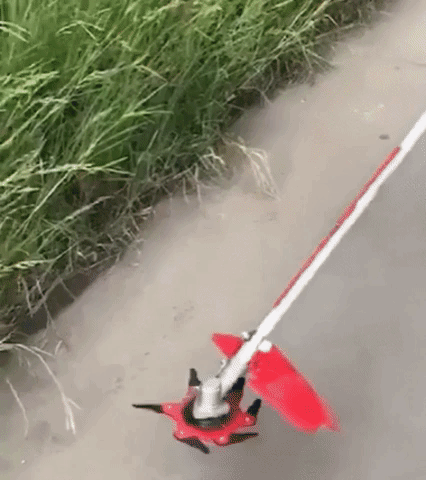 PRODUCT FEATURES
HIGH QUALITY- Blades are constructed from high-grade steel alloy for ultra hardness, sharpness and extra durability. Sharp blades meet your mowing needs, suitable for lawns, gardens, clearing bushes, and eliminating weeds.
SPECIAL DESIGN- Designed with 360° blades for full coverage cutting with no dead spots. Cut more effectively with less time while saving gas or electricity.
UNIVERSAL- Universal head fits almost all trimmer models . Easy to install, simply screw the head onto the trimmer unit for quick setup.
FLEXIBLE- For resistors such as stones, the blade can be stretched, cut more evenly and removed more thoroughly.
EASY OPERATION- Provide convenient replacement parts for your trimmer that are easy to install and use.Make trimming the lawn and removing weeds easier, quicker... and fun too!
Easy to Install, Easy to Use
Universal Fit - fit most of the Trimmer/Weed Eater brands
It fits on brands such as Black+Decker, Weed Easter, Worx, Craftsman, Toro, Stihl, Echo, MTD Brands, Homelite, Husqvarna, and many more. It can be used on both Petrol/Gas and Electric Sting trimmer.
SPECIFICATION
Material: Manganese steel
Mounting hold diameter: 25.4 mm (1" in)
Height: 6 cm (2.36" in)
Cutting diameter: 254MM
Product weight: 370g
Maximum speed: < 12000rpm
Diameter: 245MM
 PACKAGE INCLUDES
1x  Steel Trimmer Head(Not included lawnmower power tool)
FAQs
We believe 100% in our products. This is why we offer a 30-Day Wear Test Guarantee where you can test the shoes and decide for yourself.
The feet are the foundation of the entire human body. They support your body from the ground up.
The plantar fascia muscle is a long band of muscle tissue and ligaments that stretches all the way from your heel bone to the front of your foot. This supports the arch and bone structure of the foot. When inflamed, this causes a variety of issues in the foot such as Plantar Fasciitis, and Heel Pain.
Orthopedic shoes help align a patient's feet and off-load areas of increased stress (like a collapsed arch, an arthritic joint, or a diabetic ulcer or callus).
People of all ages wear orthopedic shoes. They are also popular among people without foot problems because they are specifically designed to support the foot, ankle, and leg's structure and mechanics and strengthen important muscles.
Don't worry, this happens. Just send your order back and we will ship the correct size to you at no extra cost.