When it comes to bunions, we all think about how to eliminate the pain caused by flat feet, poor walking posture, bunions, and hammertoes.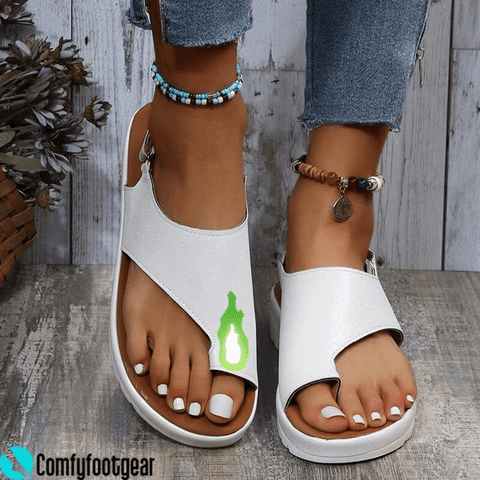 The new, upgraded Bunion Corrector Sandals with Back Strap will help you:
ELIMINATE pressure and irritation: Pressure on the bump itself from shoes as most shoes don't allow enough room for the protruding bump. Thanks to these bunion corrector sandals, the bunion bump won't be irritated and the bunion shoe won't be rubbing the big toe.
PROTECT the big toe joint: Thanks to the design of these women's bunion sandals the big toe position won't cause damage to the joint and its cartilage and it will protect the toe from causing a jamming of the joints, arthritis, and pain.
EXCLUDE hammertoe formation: Sometimes a bunion can create a hammertoe on the second toe from the big toe impinging on it, but this won't be happening thanks to these bunion sandals.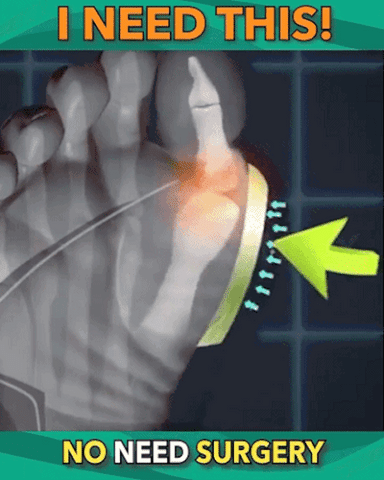 Our Bunion Corrector Sandals with Back Strap will accommodate wide feet and bunions, and they can also relieve the discomfort caused by other foot problems.
If you need comfortable walking sandals and looking for bunion pain relief the Bunion Corrector Sandals with Back Strap are definitely for you!
| | | |
| --- | --- | --- |
| US | EU | Foot Length(inch) |
| 5 | 34 | 8.66 |
| 5.5 | 35 | 8.86 |
| 6 | 36 | 9.06 |
| 6.5 | 37 | 9.25 |
| 7 | 38 | 9.45 |
| 7.5 | 39 | 9.65 |
| 8 | 40 | 9.84 |
| 8.5 | 41 | 10.04 |
| 9 | 42 | 10.24 |
| 9.5 | 43 | 10.43 |
| 10 | 44 | 10.63 |
| 10.5 | 45 | 10.83 |
| 11 | 46 | 11.02 |
The trendy and stylish vibe the sandals bring is sure to have the beach crowd asking where you got them! Upgrade your shoe game with a few simple clicks! Watch as you leave your peers in utter dismay at how amazing these sandals truly are!
FAQs
We believe 100% in our products. This is why we offer a 30-Day Wear Test Guarantee where you can test the shoes and decide for yourself.
The feet are the foundation of the entire human body. They support your body from the ground up.
The plantar fascia muscle is a long band of muscle tissue and ligaments that stretches all the way from your heel bone to the front of your foot. This supports the arch and bone structure of the foot. When inflamed, this causes a variety of issues in the foot such as Plantar Fasciitis, and Heel Pain.
Orthopedic shoes help align a patient's feet and off-load areas of increased stress (like a collapsed arch, an arthritic joint, or a diabetic ulcer or callus).
People of all ages wear orthopedic shoes. They are also popular among people without foot problems because they are specifically designed to support the foot, ankle, and leg's structure and mechanics and strengthen important muscles.
Don't worry, this happens. Just send your order back and we will ship the correct size to you at no extra cost.