This convenient chicken shredder is a portable, multifunctional kitchen tool that can easily chop food!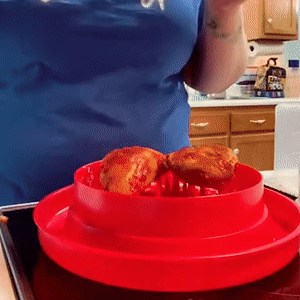 Juice Stays with the Meat
This practical chicken shredder is a multipurpose kitchen tool that makes meal preparation simple. Simply place the meat in the chamber, fasten the cover, and turn the handle a few times.
Just a Few Half Rotations
It Shreds The Meat: By switching to a chicken shredder from meat claws, you can "shorten" the time it takes to prepare dinner.
Simple Cleanup
The chicken shredder fits comfortably on either the bottom or top rack of standard-sized dishwashers, and since all liquids remain in the base, you won't need to use a dish brush or leave a mess on the countertop to clean up.
Non-slip ground
With a non-skid base that provides additional stability and keeps the chicken shredder where it belongs while in use, this chicken shredder tool is a fantastic addition to any kitchen. For quick and uncomplicated operation, the easy-grip handles give more leverage.
Assembles your preferred meals
You can easily make tacos, enchiladas, barbecued pulled pork, buffalo chicken salad, tuna salad, and more with this straightforward meat shredder. It's perfect for BBQ utensils, equipment for shredding poultry, and more.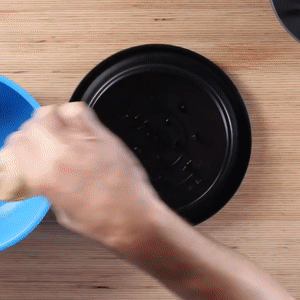 Some stuff you should know
Shreds cooked meat in seconds
Simply make a few half rotations with the handles
Available in black/red
2 piece design - plastic teeth on top and bottom
Size:20*20*8cm
FAQs
We believe 100% in our products. This is why we offer a 30-Day Wear Test Guarantee where you can test the shoes and decide for yourself.
The feet are the foundation of the entire human body. They support your body from the ground up.
The plantar fascia muscle is a long band of muscle tissue and ligaments that stretches all the way from your heel bone to the front of your foot. This supports the arch and bone structure of the foot. When inflamed, this causes a variety of issues in the foot such as Plantar Fasciitis, and Heel Pain.
Orthopedic shoes help align a patient's feet and off-load areas of increased stress (like a collapsed arch, an arthritic joint, or a diabetic ulcer or callus).
People of all ages wear orthopedic shoes. They are also popular among people without foot problems because they are specifically designed to support the foot, ankle, and leg's structure and mechanics and strengthen important muscles.
Don't worry, this happens. Just send your order back and we will ship the correct size to you at no extra cost.