Compact Tabletop Hot / Cold Lamination Paper Cutter Machine Combo
Laminate important documents, cards, and IDs with our powerful and handy laminator. Our premium laminator machine enables you to both cut and laminate paper, making it a convenient tool to have at home or at the office.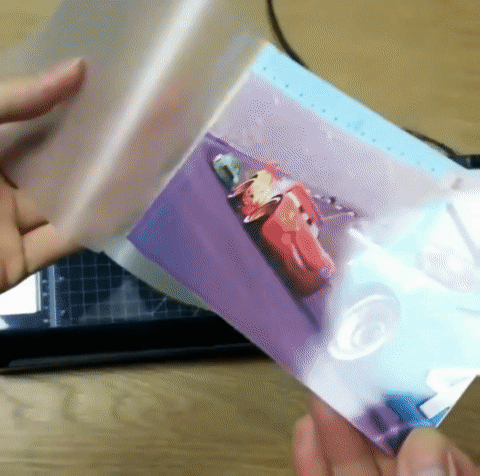 This awesome paper laminator supports both hot and cold laminating, perfect for all types of documents. Not only that, but the laminator cutter also lets you cut paper in 3 different ways.
Whether you need straight, wavy, or perforated cuts, the card laminator has got you covered! Plus, the table top laminator even comes with an edge cutter to get ride of those pesky sharp edges.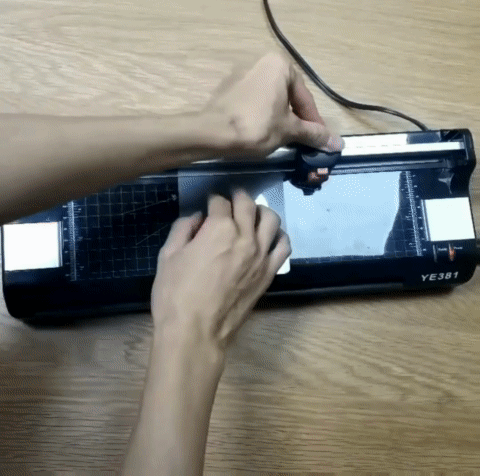 Better yet, the laminator ensures that every laminated sheet comes out with zero bubbles and wrinkles. Make laminating feel like a breeze with the addition of the laminator machine in your home office.
PAPER LAMINATOR

FEATURES

Cut and laminate paper in the most convenient way possible with the help of our premium laminator cutter.

Supports both hot and cold lamination

Allows straight, wavy, and perforation paper cutting

Suitable for various paper sizes up to A4 size

Warms up in 3-5 minutes
Double railing heating system
Wrinkle and bubble-free laminating
Equipped with a corner cutting widget
Compact tabletop size
Quick paper jam release function
Overheating protection system
CARD LAMINATOR SPECIFICATIONS
Color: Black
Dimension: 15" x 5" x 4"
Net Weight: 4 lbs
Rated Voltage: 110-120V/Hz
Rated Input Power: 260W max.
Laminating Speed: 250mm/min
TABLE TOP LAMINATOR PACKAGE CONTENT
1x Cold Laminator
1x Paper Trimmer
1x Corner Rounder
25x Pouches
FAQs
We believe 100% in our products. This is why we offer a 30-Day Wear Test Guarantee where you can test the shoes and decide for yourself.
The feet are the foundation of the entire human body. They support your body from the ground up.
The plantar fascia muscle is a long band of muscle tissue and ligaments that stretches all the way from your heel bone to the front of your foot. This supports the arch and bone structure of the foot. When inflamed, this causes a variety of issues in the foot such as Plantar Fasciitis, and Heel Pain.
Orthopedic shoes help align a patient's feet and off-load areas of increased stress (like a collapsed arch, an arthritic joint, or a diabetic ulcer or callus).
People of all ages wear orthopedic shoes. They are also popular among people without foot problems because they are specifically designed to support the foot, ankle, and leg's structure and mechanics and strengthen important muscles.
Don't worry, this happens. Just send your order back and we will ship the correct size to you at no extra cost.