Material

: Cotton, Microfiber, Spandex
Care Instructions: Hand Wash, Hang Dry
Features:
20-30 mmHg Compression Strength
Dense structure material is perfect support for varicose veins
Optimal compression increases blood flow during long flights, sitting or standing
Flat seams = Comfortable Socks 😍
Our sock's heel zone is strengthened, which will extend the life of your compression socks!
Helps to:
Reduce Swelling and Discomfort! 🙏
Increase Energy and Stamina!
Protect veins during travel or sporting, by promoting strong blood flow via compression
Chronic venous insufficiency
Relieve lower limb varicose veins
Varicose veins during pregnancy
Rehabilitate by promoting blood flow throughout your body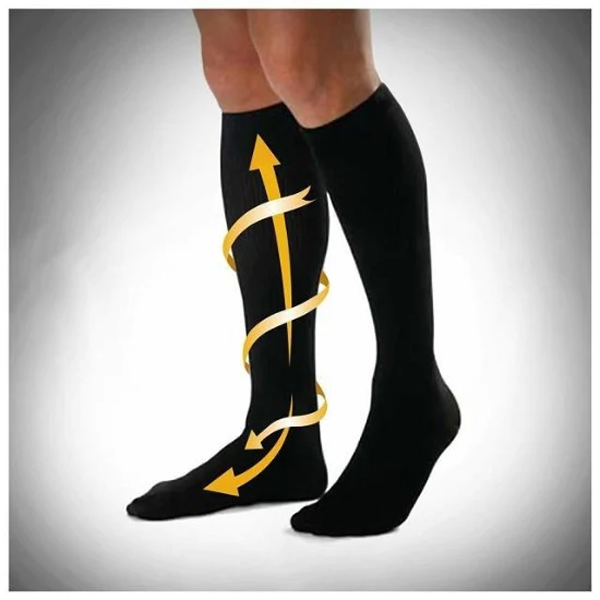 Specifications:
Colors:

Black,White,Grey,Brown,Beige,Navy blue

Size: S/M,L/XL,XXL
Package Includes:
a pair of compression socks for support