Note: Our customized products need 7-10 working days for customization, So please be patient when you place an order.
Make sure the photo is not blurry, make sure the pixel of the photo is not less than 1500*1500 and the minimum is not less than 2MB
Upload better photos, get better products.
If you need to customize the whole body, please provide a complete high-definition picture of the pet's whole body
The pet pillow customized from your pet picture is an adorable option to send as a customized birthday, holiday, Christmas, Valentine's Day, Mother's Day, Father's Day, st. Patrick's day Easter gift.

This pet photo pillow makes for a fun and lively piece in any home to highlight the dog's vivid image. Custom shaped pillow is shaped to the featured breed, making it more appealing and presentable to you, your families, friends, and neighbors. Pet shaped photo pillow also make great throw pillows for the bedroom, guest room, nursery, car interior, or living room.

When your pets aren't around, or when you're out on a trip or overnight, bring your custom dog shaped pillow and you'll feel like they're still with you as a lovely companion.
Send photos to make your own pillow. Each personalized pet photo pillow is cut out to the shape of your beloved pet. Perfect for Animals lover gifts, photo pillows, Christmas gifts, and pet lover gifts.

Note: Please upload a clear and high-pixel image, do not send screenshots. High printing quality and premium products rely on clear or high-resolution photos. Please reference our photo guide page below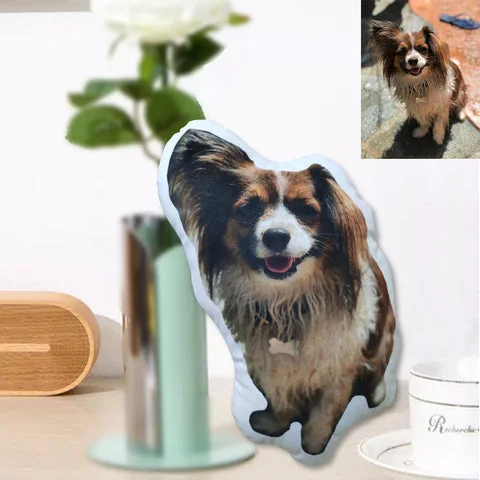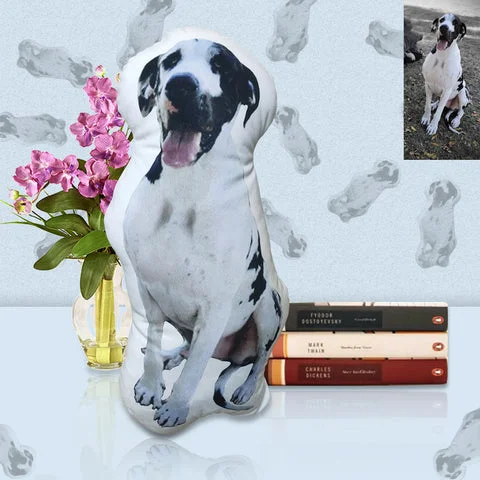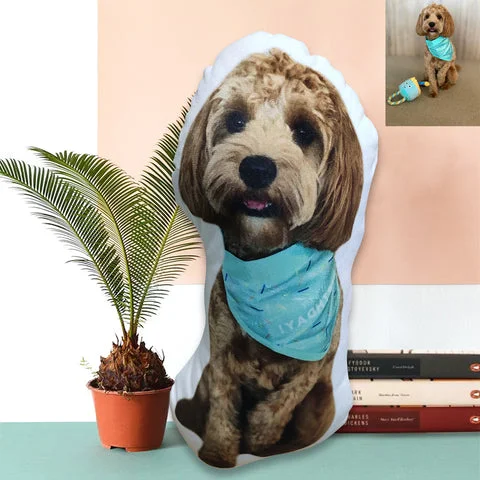 • Orders can only be canceled within 24 hours.
• In the effort to process your order as quickly as possible, proofs are automatically sent to print after 48 hours.