Still, sharpening your chain saw with a file or other laborious tool?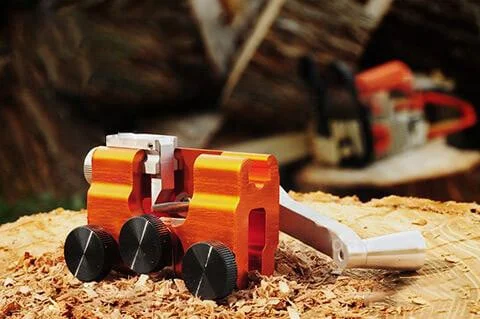 Come and buy our Easy & Portable Chainsaw Sharpener!
Keep your chain saws as sharp as new with the Easy & Portable Chain Saw Sharpener and save time and effort on your work!
Main Features
▶ More Fast & Effective
Quickly sharpen every tooth in a matter of seconds! High-quality aluminium and steel are strong and sharp, helping you to sharpen quickly.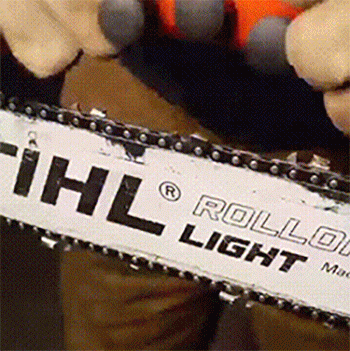 The normal way of sharpening chain saws is ineffective and inefficient. ☹
With you can sharpen your chain saws quickly and efficiently, saving you time and increasing your productivity.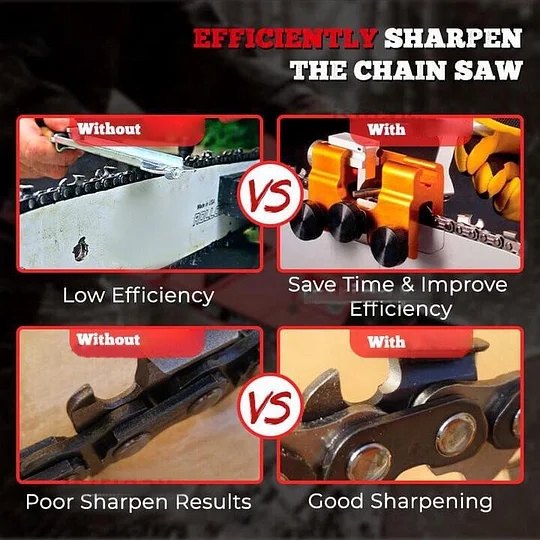 ▶ Easy To Use
As easy to use as a pencil sharpener! Simply place the clamp over the rod, place the pawl on the teeth, insert the burr into the guide and turn the handle.
Each time you grind your teeth, you only need to pull the chain.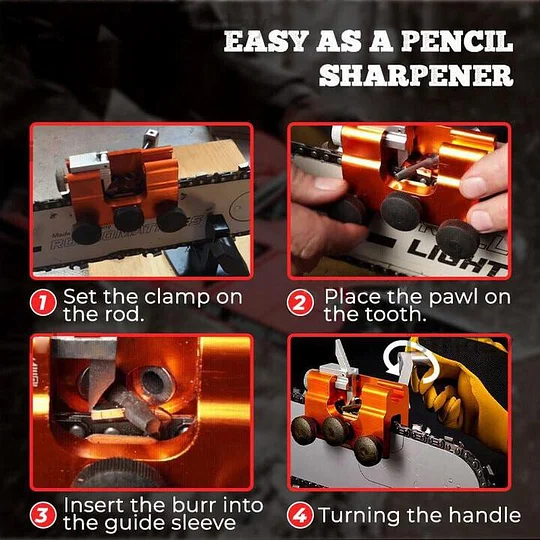 ▶ Special Pawl Stop
The special pawl stop design allows precise positioning to the next serration by simply pulling the chain, with high sharpening accuracy and good results.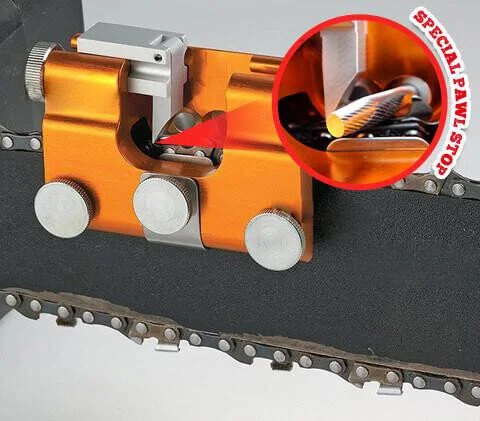 ▶ Sharpen Anytime, Anywhere
Compact and portable, the Easy & Portable Chainsaw Sharpener is easy to carry in your bag or in your hand and provides a great sharpener for on-the-go users who need to sharpen their chainsaws on the go.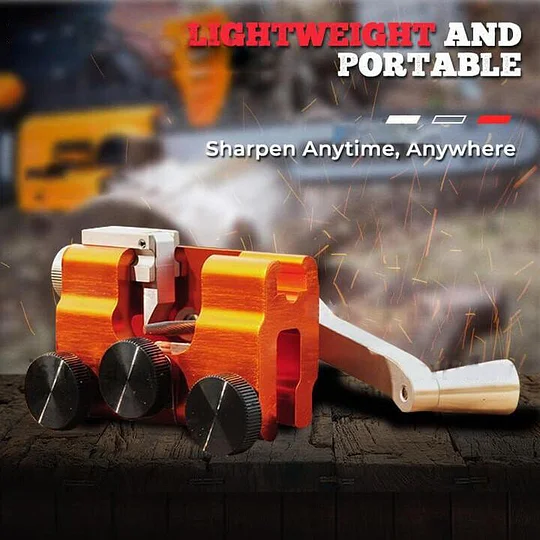 Specifications
Product Weight: 120G
Product Size: 98 × 75 × 65MM(L x W x H)


Package Contents
FAQs
We believe 100% in our products. This is why we offer a 30-Day Wear Test Guarantee where you can test the shoes and decide for yourself.
The feet are the foundation of the entire human body. They support your body from the ground up.
The plantar fascia muscle is a long band of muscle tissue and ligaments that stretches all the way from your heel bone to the front of your foot. This supports the arch and bone structure of the foot. When inflamed, this causes a variety of issues in the foot such as Plantar Fasciitis, and Heel Pain.
Orthopedic shoes help align a patient's feet and off-load areas of increased stress (like a collapsed arch, an arthritic joint, or a diabetic ulcer or callus).
People of all ages wear orthopedic shoes. They are also popular among people without foot problems because they are specifically designed to support the foot, ankle, and leg's structure and mechanics and strengthen important muscles.
Don't worry, this happens. Just send your order back and we will ship the correct size to you at no extra cost.