Bluetooth 5.0 is the continuation of Low Energy LE. Its speed is 48MBps (double than the last version). It can be connected up to the distance of 30 meters or 99 feet (4 times last version).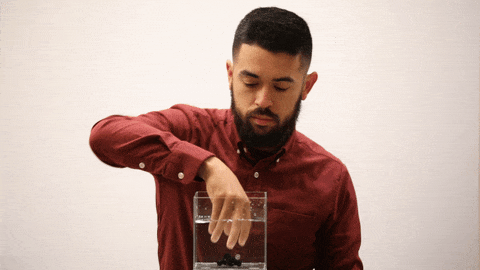 World's Most Professional

Wireless Waterproof Earbuds
designed with superior
Hi-Fi sound
and ultra-long playtime. It's your perfect workout companion with secure fit and an
IPX-7 waterproof
rating. Designed by audio's finest award-winning engineers, the waterproof wireless headphones brings
next-generation technology
to today's active listener.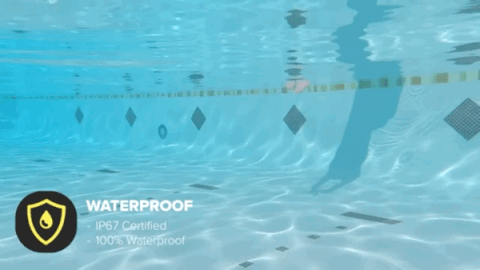 【Superior technology means superior sound】 Experience top-shelf audio quality and bask in its incredibly powerful bass, crisp mid-highs, and crystal clear vocals, and have your own personal bubble that encompasses you in premium acoustics.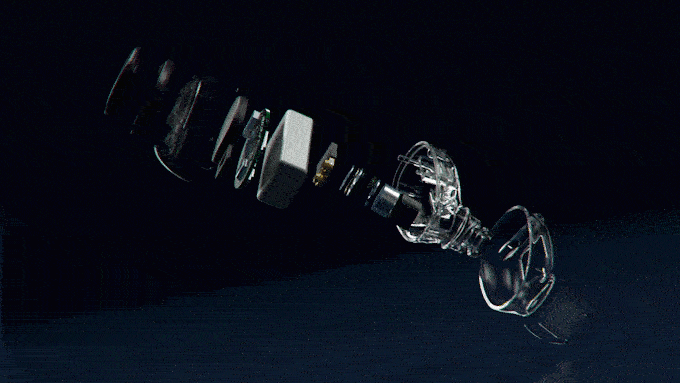 【Never Drop】Ergonomic and never-drop design. Ultra light-weight with silicone earbuds guarantees comfortable wearing for a long time and allows it to stay tightly in your ears.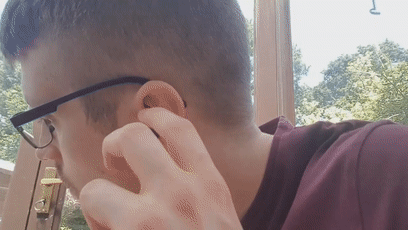 【Upgraded Touch Technolog】Touch even underwater with disrupt technology. The wireless earbuds can be paired with any Bluetooth enabled devices. Some of the compatible devices are iPhone, Samsung, ipad and etc.
Feature:
✅ Touch Control
✅ Superior Sound Quality
✅ IPX-7 Waterproof
✅ Powered by aptX
✅ Graphene-enhanced sound
✅ Ergonomic Design
✅ Low Latency Bluetooth 5.0
✅ Intuitive Touch Sensor
✅ Never-Drop Design
✅ 4000mHA 60-Hour Play/Call Time,Over 360-hour Battery Life
✅ Charging power for your smartphone(As your mobile phone charging bin)
The charging box has a fast charging high quality built-in battery of
4000 mAh
. When fully charged, the charging box can support
360 hours
of earbuds. After each listening, just put the earbuds back into the chassis to charge them up.
Back Up For Your Devices
IT with a massive 2200mAh capacity battery, the charging case can provide additional charging power for your smartphone or other mobile devices. It's a reliable emergency power supply in times of need.
BLACK / WHITE includes:
A pair of 5.0 Bluetooth wireless earbuds
Charging box

Charging Cable
User manual
Echo Pro includs:
A pair of

upgraded

5.0 Bluetooth touch wireless earbuds
Charging box with digital display

Fast chargingCable
User manual
FAQs
We believe 100% in our products. This is why we offer a 30-Day Wear Test Guarantee where you can test the shoes and decide for yourself.
The feet are the foundation of the entire human body. They support your body from the ground up.
The plantar fascia muscle is a long band of muscle tissue and ligaments that stretches all the way from your heel bone to the front of your foot. This supports the arch and bone structure of the foot. When inflamed, this causes a variety of issues in the foot such as Plantar Fasciitis, and Heel Pain.
Orthopedic shoes help align a patient's feet and off-load areas of increased stress (like a collapsed arch, an arthritic joint, or a diabetic ulcer or callus).
People of all ages wear orthopedic shoes. They are also popular among people without foot problems because they are specifically designed to support the foot, ankle, and leg's structure and mechanics and strengthen important muscles.
Don't worry, this happens. Just send your order back and we will ship the correct size to you at no extra cost.