Get in peak shape and feel energized with Mountain Step!
Did you know that choosing the wrong shoes can have long-term health consequences?
Wearing shoes with a flat sole may seem comfortable, but they don't support the natural anatomy of our bodies. It's no wonder that improper footwear can lead to issues like poor posture, foot, joint, and back pain.
That's why Mountain Step Barefoot Shoes are the perfect choice for experiencing the most natural form of walking and running. By adapting to nature, you can unlock the benefits for your physical and mental well-being!
Don't compromise your health with ill-fitting shoes. Embrace the barefoot sensation offered by Mountain Step Barfoot Shoes and enjoy the positive impact on your overall health.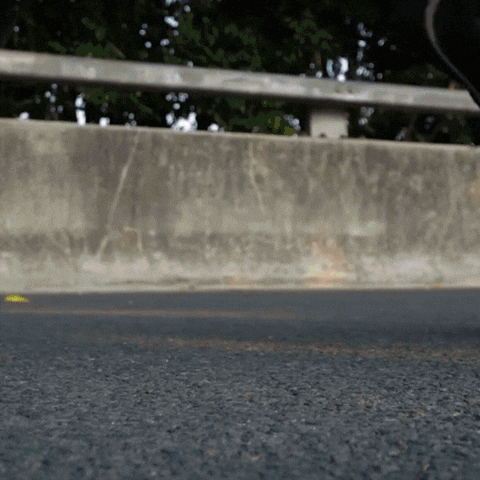 FREE SPACE FOR YOUR TOES!
Your feet determine your posture. However, we often squeeze them into tight shoes, which not only negatively affects the feet but also the entire body.
Conventional shoes can now stay in the closet, saving your money on unnecessary insoles. All you need are the Mountain Step Barefoot Shoes because they:
maximize foot and body health!
provide the highest level of comfort!
are feather-light!
are compact and flexible!
regenerate tendons and bones in the body!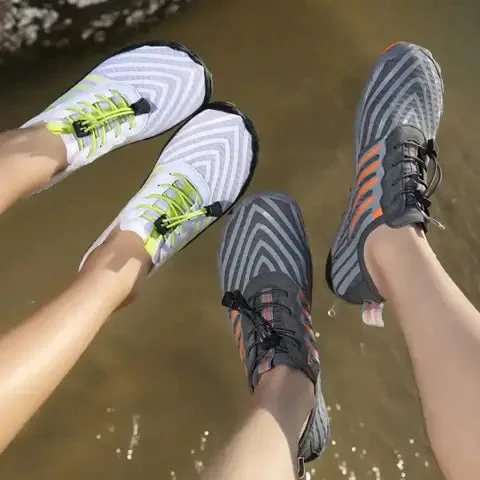 THE ONLY SHOES YOU NEED FOR THE SUMMER!
✓ We stand behind the quality of our product and proudly declare that once you own our Mountain Step Barefoot Shoes, they will work for you over an extended period of time!
✓ Whether you're engaging in sports, hiking, swimming, or driving, our Mountain Step Barefoot Shoes bring comfort to your life and will become your new favorite footwear!
✓ The special sole allows you to feel every surface more consciously while walking. Each step is like a foot reflexology massage! Not only will your immune system be strengthened sustainably, but your psyche will also be positively influenced!
✓ Thanks to the breathable material, your feet remain well-ventilated at all times. Enjoy the warm spring and summer without worrying about sweaty feet. Additionally, these shoes dry extremely quickly due to the material, making them ideal for water activities as well!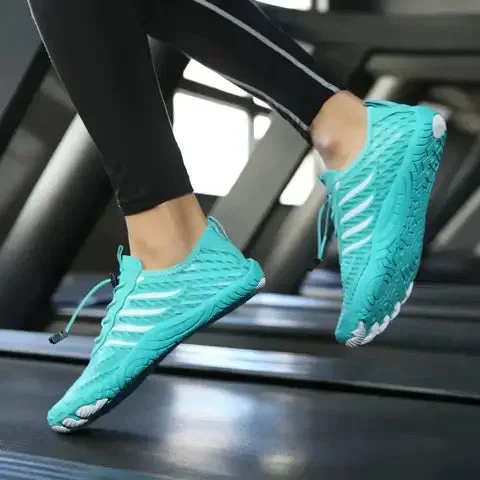 WHY MOUNATIN STEP?
Because they are
are suitable for man & woman (unisex)!
adapt to all foot shapes!
offer a trendy look!
are environmentally friendly!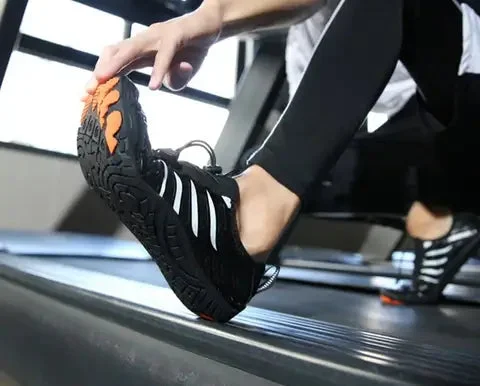 Size Guide
| | | |
| --- | --- | --- |
| US | EU | Foot Length(inch) |
| 5 | 34 | 8.66 |
| 5.5 | 35 | 8.86 |
| 6 | 36 | 9.06 |
| 6.5 | 37 | 9.25 |
| 7 | 38 | 9.45 |
| 7.5 | 39 | 9.65 |
| 8 | 40 | 9.84 |
| 8.5 | 41 | 10.04 |
| 9 | 42 | 10.24 |
| 9.5 | 43 | 10.43 |
| 10 | 44 | 10.63 |
| 10.5 | 45 | 10.83 |
| 11 | 46 | 11.02 |
FAQs
We believe 100% in our products. This is why we offer a 30-Day Wear Test Guarantee where you can test the shoes and decide for yourself.
The feet are the foundation of the entire human body. They support your body from the ground up.
The plantar fascia muscle is a long band of muscle tissue and ligaments that stretches all the way from your heel bone to the front of your foot. This supports the arch and bone structure of the foot. When inflamed, this causes a variety of issues in the foot such as Plantar Fasciitis, and Heel Pain.
Orthopedic shoes help align a patient's feet and off-load areas of increased stress (like a collapsed arch, an arthritic joint, or a diabetic ulcer or callus).
People of all ages wear orthopedic shoes. They are also popular among people without foot problems because they are specifically designed to support the foot, ankle, and leg's structure and mechanics and strengthen important muscles.
Don't worry, this happens. Just send your order back and we will ship the correct size to you at no extra cost.