Our multifunction Timing Plank Trainer
 is composed of premium ABS+sponge material, is portable and simple to transport, safe to use, strong and
 

long-lasting, and appropriate for frequent usage.
It can fulfil the sporting demands of various groups. It offers a safer training platform, more comfortable support for your arms, and
 

an increased "incline" when performing plank exercises.
A high-definition screen
that can detect timed data,
adjustable width to accommodate the diverse workout
demands of different groups of people, a stable triangle construction, and ergonomic design all contribute to the trainer's ergonomic design. Triangle design, positive timing, and
countdown design are all possible using angular mechanics.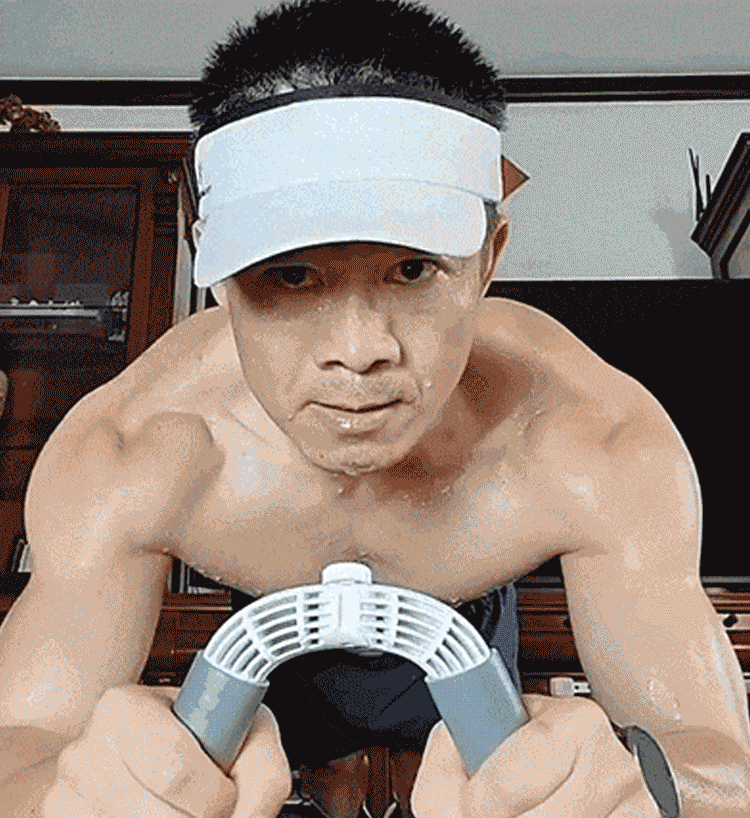 The product is made with a
non-slip grip that is pleasant
and elastic for a safe and non-slip grip; a thickening elbow pad that is non-slip and sweat-absorbent for a
more
comfortable elbow; is tiny and space-saving,
takes up no room; and an adjustable centre angle. You receive individualised support by having less stress on your joints thanks to the soft grips for
 

simple grasp,
pleasant training, unique design, and contoured padding.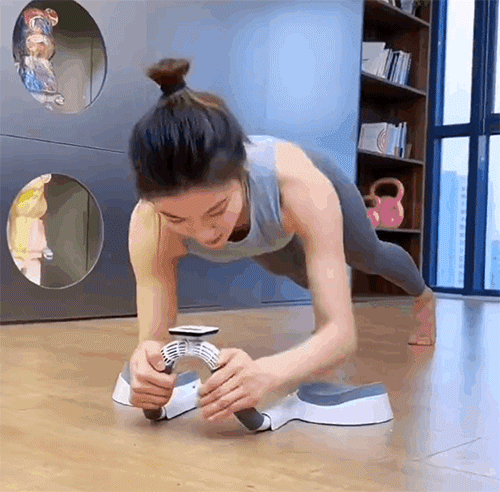 You may use a range of workout techniques,
such as plank support, support side knee rises, push-ups, etc., to strengthen your arm, leg, and body coordination while also contributing to fat loss.
Maintain a full range of motion
in your abdominal muscles while you prevent your back from arching.
Exercise is more beneficial when the entire body is moving. A button battery is used in the counting mechanism.
To properly work your core muscles,
you may utilise this trainer to execute a range of exercises including
push-ups, side planks, one-leg balances, and more.
It is appropriate for adults, teenagers, or people who
enjoy exercise and other activities.
You can set aside a reasonable amount of time for exercise, keep track of it in real-time, and manage that time yourself.
It successfully engages your abdominal muscles.
✔️High-quality material
✔️Ergonomic design
✔️Multiple exercises
✔️Wide applicable
✔️Preferred material
✔️Safe and secure
✔️Comfort grip
✔️Adjustable angle
✔️Material: abs, sponge
✔️Non-slip sweat absorption
✔️Soft and comfortable
✔️Product size: about 52*32*15cm
✔️Weight: about 1.43lbs
FAQs
We believe 100% in our products. This is why we offer a 30-Day Wear Test Guarantee where you can test the shoes and decide for yourself.
The feet are the foundation of the entire human body. They support your body from the ground up.
The plantar fascia muscle is a long band of muscle tissue and ligaments that stretches all the way from your heel bone to the front of your foot. This supports the arch and bone structure of the foot. When inflamed, this causes a variety of issues in the foot such as Plantar Fasciitis, and Heel Pain.
Orthopedic shoes help align a patient's feet and off-load areas of increased stress (like a collapsed arch, an arthritic joint, or a diabetic ulcer or callus).
People of all ages wear orthopedic shoes. They are also popular among people without foot problems because they are specifically designed to support the foot, ankle, and leg's structure and mechanics and strengthen important muscles.
Don't worry, this happens. Just send your order back and we will ship the correct size to you at no extra cost.