Help Relieve Cervical Vertebra Pain to Improve Quality of Life
You might think that neck pain is just a simple problem? Well, it could be a prelude to a bigger and deeper health problem. In no time, you realize that you are already hurting your cervical spine. Well, it's time you resort to getting this cervical collar!
Features:
Helps

relieve neck and cervical health-related problems
With adjustable traction device to customize to your need
Gives a full brace for the neck, wear it as a neck collar
Help Improve Your Posture and Act as Neck Massager
Relief The Stress & Pressure Of Neck Pain.
Fast Neck Pain Relief!
Neck, shoulder, head, and cervical vertebrae discomfort can be relieved without the use of drugs. Additionally, it aids in enhancing blood flow to the brain and vertebral artery.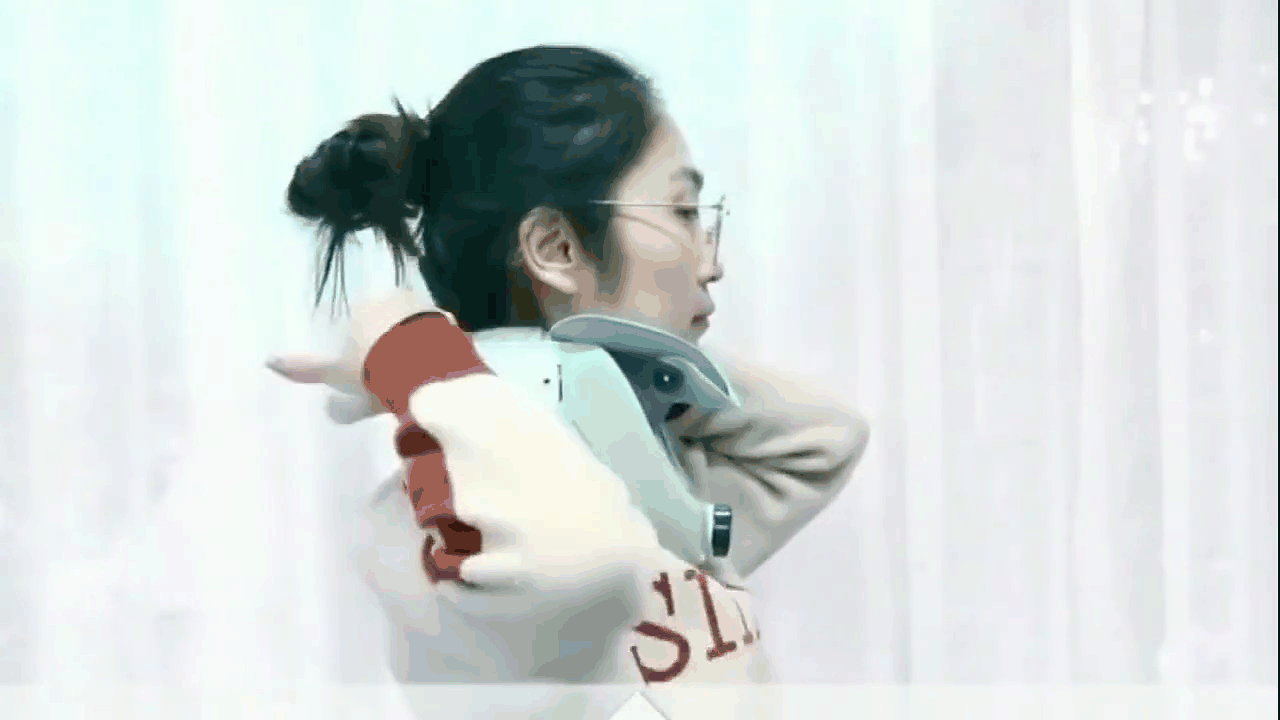 Help You Relieve Pain From Cervical Disc Compression
This cervical collar has a built-in airbag to support traction strength. The airbag stretches in order to pull more accurately, effectively making a vertebral space distance at the back of your neck. This solves the root cause of the problem --the disc is restored, and disc compression is lifted. This essentially gives you a great help of relieving from cervical disc pain.
Get Proper Alignment and Support
Use this neck collar as a brace for the neck. This makes your neck and shoulder muscles relax completely. It helps correct your posture in the long run. For mobile phone users, keep your heads up! This brace helps prevent forward-and-down head motion that stretches and gives unnecessary pressure to stiff neck muscles.
No Burden to Wear
Take Comfort to New Height
This brace for the neck has a large opening design which provides good ventilation. It is lightweight and does not restrict the throat for swallowing and the respiratory tract for breathing. Velcro hook and loop closure make it durable and wear-resistant. You can easily adjust the tightness to make you comfortable.
Wear it Clean and Hygienic
Thick high-density absorbent cotton gives the neck ultra care. The sponge and flannel material are so soft, giving no pressure as it comes in contact with the skin. It gives you ultra comfort with no burden, away from the damp and stuffy cloth.
Material: PP / POM / ABS+PC / HDPE, sponge, flannel, acrylic cloth
Size: 21.5cm x 24.5cm x 19.5cm (One size)
Weight: 1kg
Color: Mint Green
Parcel Includes:
1*Cervical Collar Brace for Neck
FAQs
We believe 100% in our products. This is why we offer a 30-Day Wear Test Guarantee where you can test the shoes and decide for yourself.
The feet are the foundation of the entire human body. They support your body from the ground up.
The plantar fascia muscle is a long band of muscle tissue and ligaments that stretches all the way from your heel bone to the front of your foot. This supports the arch and bone structure of the foot. When inflamed, this causes a variety of issues in the foot such as Plantar Fasciitis, and Heel Pain.
Orthopedic shoes help align a patient's feet and off-load areas of increased stress (like a collapsed arch, an arthritic joint, or a diabetic ulcer or callus).
People of all ages wear orthopedic shoes. They are also popular among people without foot problems because they are specifically designed to support the foot, ankle, and leg's structure and mechanics and strengthen important muscles.
Don't worry, this happens. Just send your order back and we will ship the correct size to you at no extra cost.