NOW YOU CAN DRAW IN THE AIR WITH OUR ORIGINAL 3D PRINTING PEN!
.Let your kids create their own toys with our Original 3D Printing Pen⭐! Make their artwork jump out of the page! Robots, Butterflies, Cars, Boats -- the only limit is their imagination! With this amazing 3D Printing Pen and non-toxic filaments, they'll start making great creations in no time!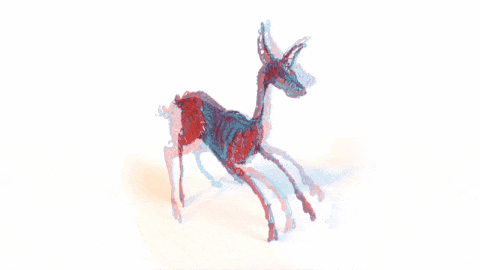 CREATIVE 3D PEN FOR KIDS
The only Child-Safe 3D Pen on the market designed with no hot parts, completely safe for all kids aged 3+.
3D art made easy for kids: the plastic hardens rapidly, allowing kids to literally draw in the air with only one speed and one temperature.
Easy to use: Just plug the 3D pen in, insert the non-toxic plastic filaments, wait for it to heat up and then you're good to go!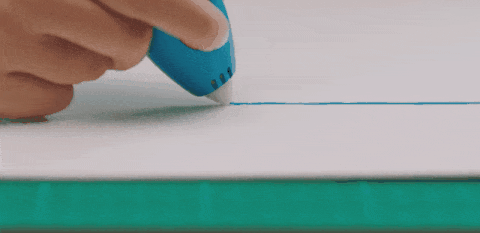 FEATURES & BENEFITS
✔️【Suitable For All Ages 3+】
This 3D Pen is the perfect gift for yourself, your kids, or friends. Childhood is the best time to develop children's potential and our 3D printing pen helps train their sight, attention, imagination, and creativity. It's also a great way for adults to relieve stress or cultivate interests and is the perfect toy and tool for designers, architects, artists, or crafts lovers who love to create and transform what's in their minds into reality.

✔️【Organic Filament】
This 3D Pen is fully compatible with both PLA and ABS plastics, but we recommend using PLA. Our PLA Filament is produced from organic substances such as corn and sugarcane. This makes our PLA plastic non-toxic and removes any unpleasant odour, making it much safer and more convenient than other 3D Pen filament plastics.
✔️【Adjustable Temperature & Speed】
There is a Speed Controller on the 3D Pen for you to control the plastic extrusion speed for smoother operation and more intricate drawing. Adjustable temperature allows you to choose the appropriate melting point (temperature) according to the filament you are using. (PLA:160℃-210℃, ABS:210℃-235℃).
✔️【Use Safely】
Our 3D Pen will switch to standby mode automatically when not in use for over 5 minutes, to make sure there are no accidents. It also has a heat dissipation port, protecting the user from scalding or burns. Making use of advanced cooling technology, the filament heats through the pen body and cools down before it flows from the nozzle, avoiding any risk of burns and scalding.
THE BEST GIFT IDEA FOR ANY OCCASION!🎁
✔️【Best Gift Idea 🎁】
Our 3D Printing Pen is the ultimate gift for your Family on Christmas, Birthdays, Children's day or any other special occasion.


WHAT'S IN THE BOX
1 x 3D Printing Pen
3 Meter length 3 color light strip
1 x Pen Pedestal
1 x Usb cable
1 x Instruction Book
FAQs
We believe 100% in our products. This is why we offer a 30-Day Wear Test Guarantee where you can test the shoes and decide for yourself.
The feet are the foundation of the entire human body. They support your body from the ground up.
The plantar fascia muscle is a long band of muscle tissue and ligaments that stretches all the way from your heel bone to the front of your foot. This supports the arch and bone structure of the foot. When inflamed, this causes a variety of issues in the foot such as Plantar Fasciitis, and Heel Pain.
Orthopedic shoes help align a patient's feet and off-load areas of increased stress (like a collapsed arch, an arthritic joint, or a diabetic ulcer or callus).
People of all ages wear orthopedic shoes. They are also popular among people without foot problems because they are specifically designed to support the foot, ankle, and leg's structure and mechanics and strengthen important muscles.
Don't worry, this happens. Just send your order back and we will ship the correct size to you at no extra cost.