Eliminate the 'Dog air' from your home on auto-pilot!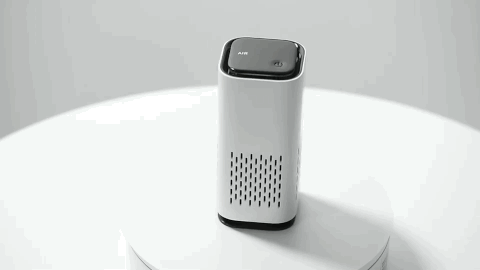 HIGHLIGHTS
NOTICEABLE FRESHNESS - Keeps your home atmosphere fresh and clean even when dogs and dog food are present.
SMALL, SILENT, POWERFUL - Fits right away around the house, going unnoticed while covering the entire room.
AUTO SHUT OFF - 10-hour timer; you'll never forget to turn off your Air Purifier again.
LED LIGHTING - 7 subtle LED light colors to set the ambiance in the room.
FRESH LIKE HEAVEN - Some customers prefer to install an air purifier in places that their dog never visits. You just can't top the sense of fresh air!
SIMPLE, BUT EFFECTIVE - Start with one touch, then sit back, relax, and let it work its magic!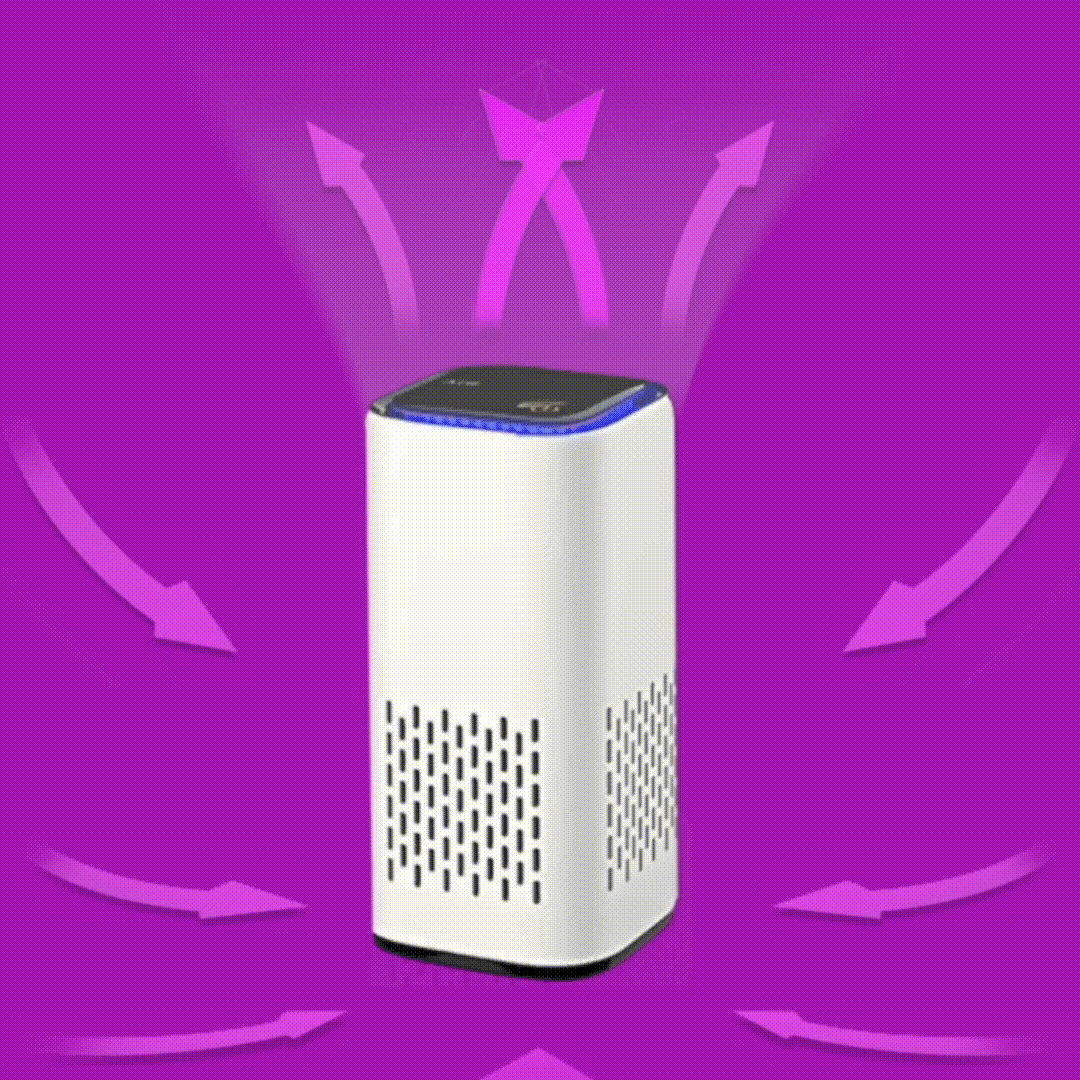 The Majestic Pet Air Purifier™ is a HOUSEHOLD ESSENTIAL for puppy parent that wants to keep their home odor-free.
Constantly using air freshener to try and mask the odor lingering in the air?
Or does the whole place just smell like dogs?
"My Majestic Pet Air Purifier allows my puppy to be a puppy, without letting it take over the whole household" ~ Jane J.
Create a clean and hygienic home environment despite the addition of your furry, and sometimes smelly family member. The Majestic Pet Air Purifier™ enhances the atmosphere of any room in the purest way possible. 
Labeled as "The better solution to air fresheners" having one of these in each room that your dog roams around in will ensure that your cleanliness standards don't drop where they don't need to due to the smells and scents that come with having a pet pup!
"I enjoy staying in the room with my dog a lot more now" - Lisa K.
Certain 'pet odors' produced by dogs such as ammonia can cause illnesses and irritations in humans if left lingering in the air for too long. It is essential that owners do not become too comfortable with their dog's bad smells and let them dominate the surrounding air for too long.
You can trust our True HEPA Filter to capture the hidden dog dander polluting your home, resulting in increased air quality without releasing negative ions or causing a heavy atmosphere.
A true no-brainer for the pup-parent!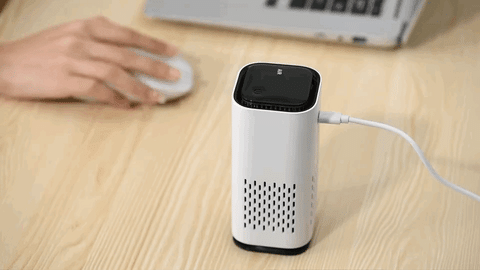 ⭐️⭐️⭐️⭐️⭐️ 
 Loved & Used Worldwide by Puppy Parents and pet owners.
WHAT OUR CUSTOMERS SAY
"It puts me at ease to know that I have a

 

guest-ready home

 

at all times now without having to run around spraying air freshener everywhere" -

 
Sarah
"It makes the air a lot more

 

breathable and enjoyable

 

in the rooms where my dogs are" -

 
Nate
-
"This was the main factor in getting that

 

clean-house feeling

 

back that we haven't felt since the arrival of our new puppy" -

 
Monica and Justin
FREQUENTLY ASKED QUESTIONS
I have multiple dogs, is this for me?
- Yes, the Majestic Pet Air Purifier™ is built specifically to be compact, yet powerful. 
Is this loud? Does it heat up?
- No, it makes a quiet, barely noticeable sound whilst turned on and doesn't emit any heat.
Is this safe around my other household pets?
- Yes, we can assure all of our customers that our Pet Air Purifier is safe and effective around all household pets. This includes
cats, rabbits, hamsters, parrots,
 and many more. If you have any questions regarding any other pets, feel free to contact us via our 'Contact Us' page.
How often do I need to clean or replace the filter?
- We recommend dusting down the True HEPA Filter once a fortnight with everyday use and replacing the filter every 6 months. 
We highly recommend purchasing one for each room that your dog enters to ensure that the entirety of your home is filled with clean air and smells fresh.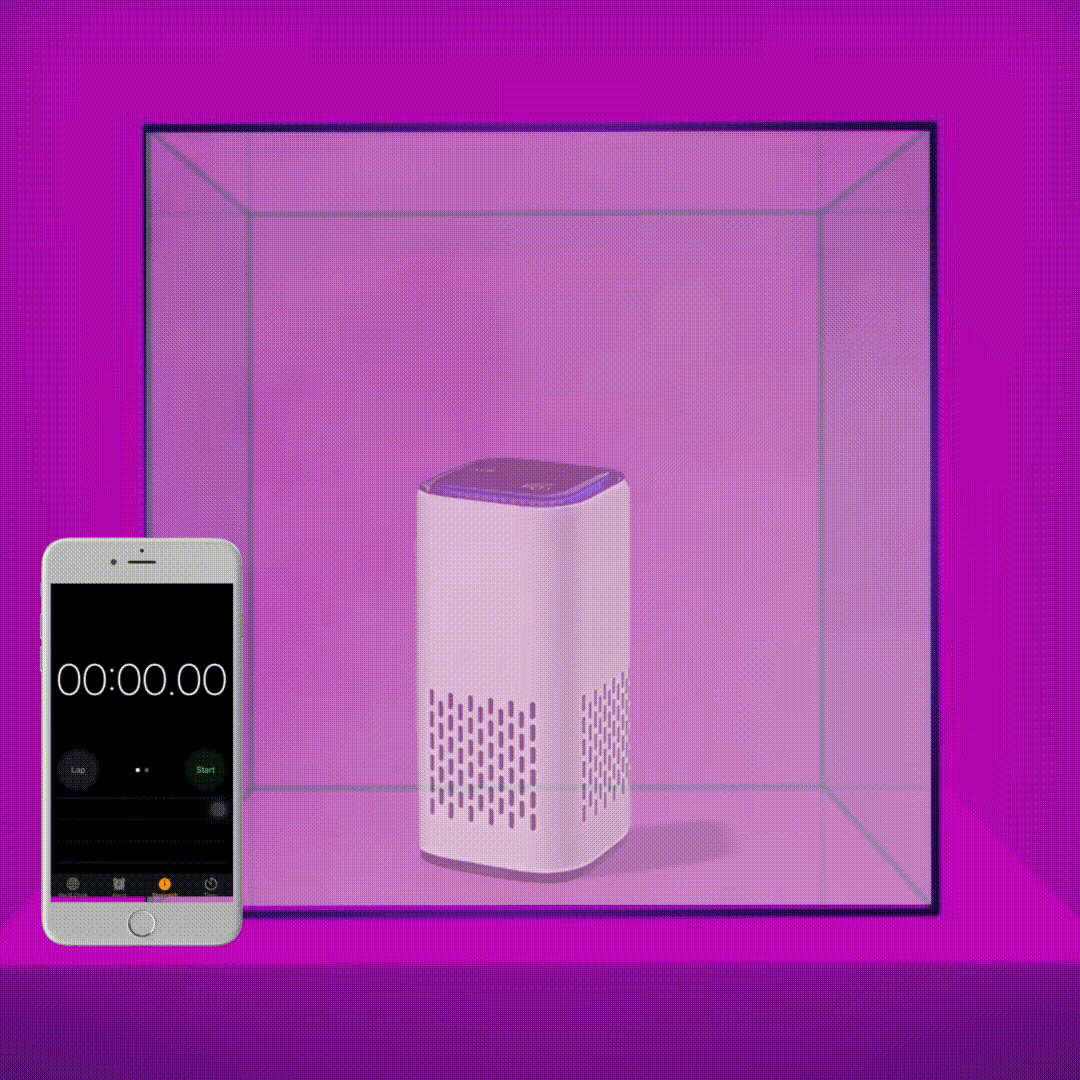 INCLUDED
1 x Majestic Pet Air Purifier™
1 x Instruction Manual
1 x USB Wire
1 x Reusable True HEPA Filter
Size: 6 cm x 6 cm x 13 cm