The UFO ball is a unique flexible soft plastic material made with a cool neon surface that provides a comfortable grip for active play using as a ball. But after pressing; it is no longer a simple round ball; it is a flying saucer! This toy will absolutely delight anyone.
Ideal as a gift for children's birthdays; Christmas and Children's Day. This UFO ball is the perfect gift for your child!
Features:
HAVE ENDLESS FUN OUTSIDE & GET KIDS OFF DEVICES
Allow the child to develop creative ideas & fosters spatial awareness. Help adults relieve stress, kill boring time & relax their minds immediately.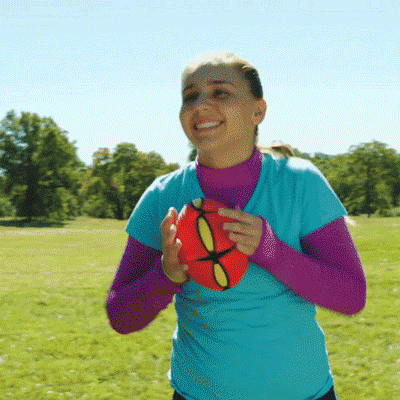 MAGIC TRANSFORMATION
Freely switched from ball to flying saucer. Can be used as a soccer ball, bowling ball, frisbee & more.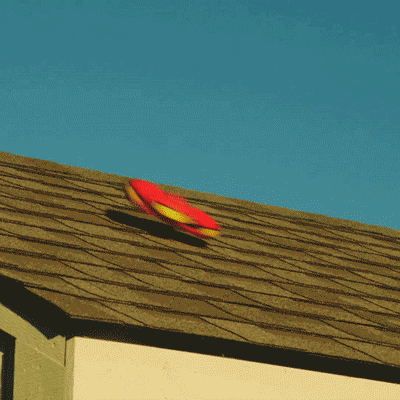 PORTABLE
Convenient to store in your bag & suitcase. Suitable for many occasions, such as traveling, parties, social distancing, etc.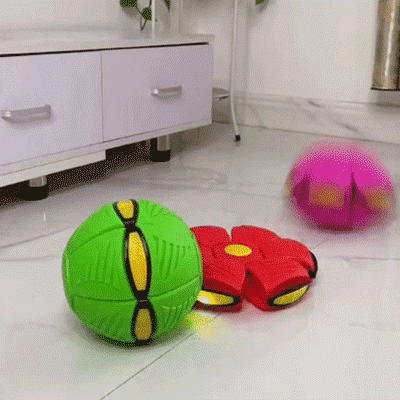 EASY TO PLAY
Simply press the yellow circle to turn the ball into a disc.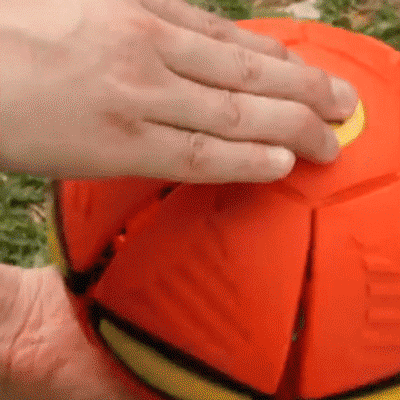 HIGH QUALITY
Made of safe & eco-friendly PVC. Non-toxic & BPA-free. Easy to wash & clean with soap & water.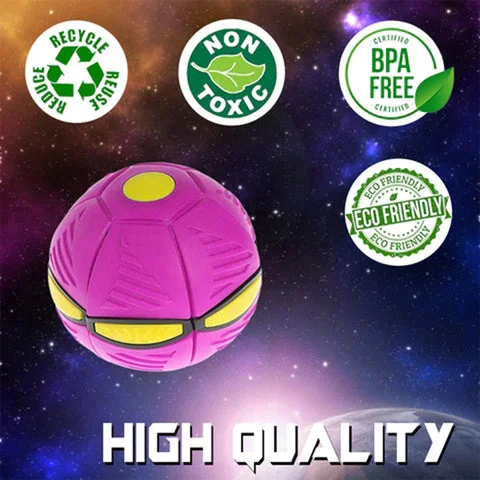 GREAT GIFT FOR KIDS
One of the best choices to bring your kids joy. Easily immersed in this gadget. It's a good idea to play with your kids, pets & enjoy some family time.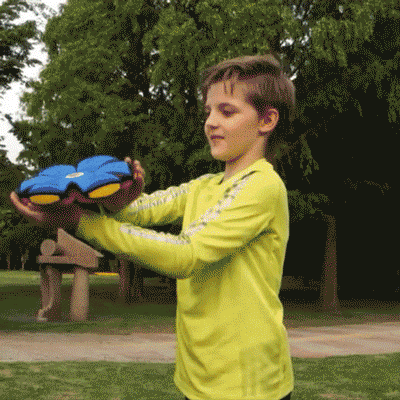 Specifications:
Material:

PVC,BPA Free & Non-toxic
Color:

Blue, Green, Pink, Red
Size: 15*15cm
Weight: 193g

Package Included:
1*UFO Ball