Dog life jackets provide your canine companion with flotation,
enabling them to effortlessly spend more time in the water without experiencing fatigue.
During the hot summer months, your pets can join you in water activities while ensuring the enjoyment of your family and friends.
The breathable lining facilitates easy cleaning and quick drying.
Regardless of whether your dog is going to the beach, swimming in a pool, boating, sailing, hunting, or surfing, this dog life jacket offers a perfect fit.
Designed specifically for small and medium-sized breeds, this high-quality dog life jacket is lightweight yet capable of keeping your dog afloat at all times.
It serves as a genuine life-saving device for your beloved pet.

Shark Life Vest for Dogs: Keep Your Furry Friend Safe While Swimming
Are you looking for a practical and durable life vest for your furry friend? Look no further than the Shark Life Vest for Dogs!
This high-quality vest is specially designed to keep your pet safe while swimming and build their confidence in the water.
Durable and Practical Material
The Shark Life Vest for Dogs is made of durable and high-quality material that ensures long-lasting use.
This vest can withstand the rigors of swimming and play, making it a reliable choice for your furry friend.
It is also easy to clean and maintain, ensuring that it remains in top condition for years to come.
Dorsal Fin Design
This life vest features a unique dorsal fin design on the back, making your furry friend look like a shark while swimming.
Not only does this add a fun touch to your pet's swimming adventures, but it also enhances their visibility in the water,
making it easier for you to spot them from afar.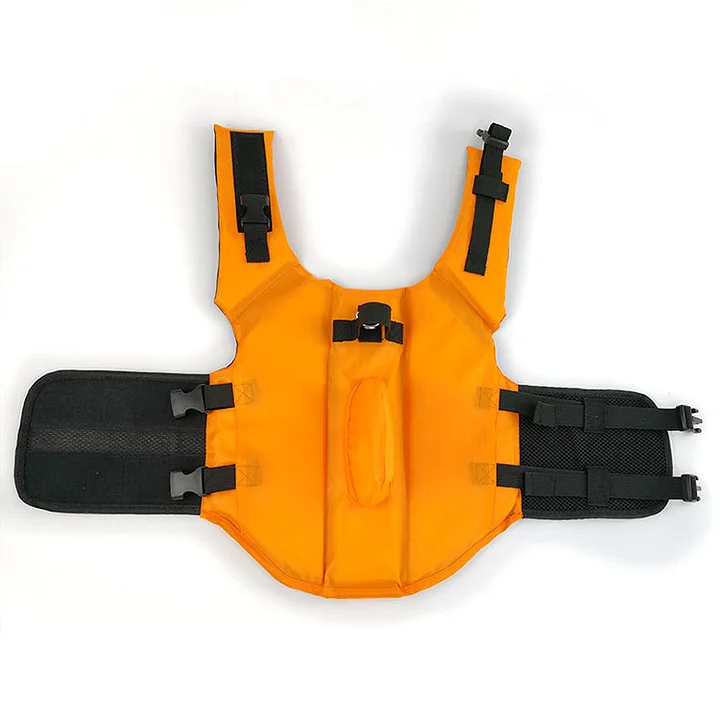 Leash Attachment and Adjustable Straps
The Shark Life Vest for Dogs also comes with a D-ring that allows you to attach a leash, turning it into a harness for added versatility.
Additionally, the adjustable nylon straps, quick-release buckles, and velcro ensure a perfect and comfortable fit for your furry friend.
This vest is available in different sizes, making it suitable for a wide range of dog breeds.
Safety and Confidence in the Water
Your dog will appear charming with its dorsal fin, while the vest boasts exceptional practicality and functionality.
Crafted from highly durable materials, it ensures long-lasting use.
This versatile accessory serves the dual purpose of boosting your pet's water confidence and ensuring their safety.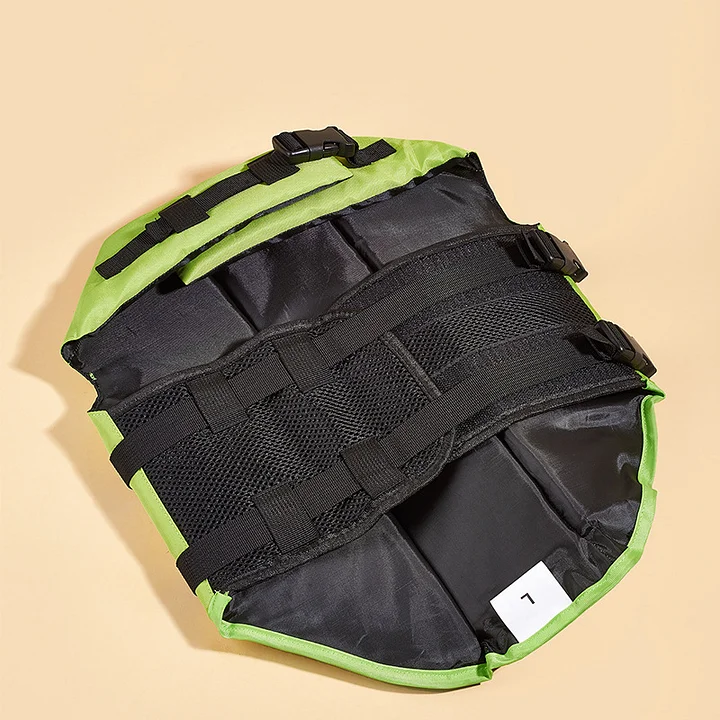 While walking and swimming, your pet will undoubtedly capture everyone's attention when adorned in this shark-style life jacket.
The vest is crafted from professional diving fabric, which exhibits high density and excellent buoyancy properties.
The vest is equipped with nylon straps that incorporate quick-release buckles and Velcro closures at the neck and belly, ensuring a secure and adjustable fit.
With the inclusion of a convenient top grab handle, accessing the boat can be effortlessly accomplished either by hand or by utilizing a boat hook.
The D-ring serves as a point of attachment for leashes.
This dog life jacket is equipped with two rubber grip handle covers, enabling easy pulling when necessary.
The presence of adjustable buckles on the sides ensures that you can achieve a customized and ideal fit.
Wearing Steps:
Remove the neck strap and unlock all buckles.
Fasten the neck buckles securely.
Secure the chest buckles.
Adjust the belly strap to achieve a comfortable fit for your dog.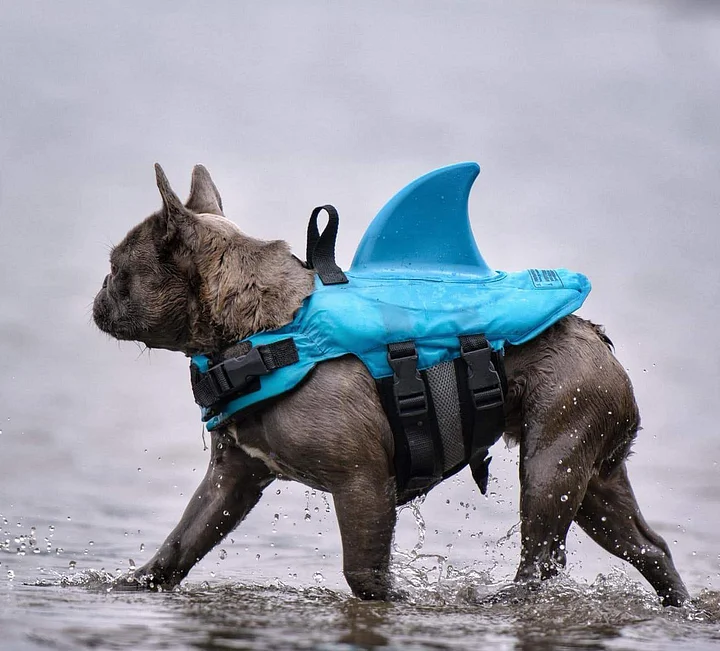 Swimming is a great way to exercise and have fun with your furry friend, but it can also pose risks, especially for dogs that are not confident swimmers.
The Shark Life Vest for Dogs provides the necessary buoyancy and support, allowing your pet to swim with ease and confidence.
It also keeps them safe by preventing them from drowning or getting tired easily.
Shark Vest Features:
1. Introducing a novel approach to doggie paddling!
2. Comprehensive water flotation assistance for your canine companion.
3. The vest incorporates an adorable, yet sturdy and flexible shark fin, ideal for gripping.
4. Equipped with a metal D-ring positioned adjacent to the handle.
Size:

PACKAGE INCLUSIONS
1 x Life Jacket
This Is A Great Gift For yourself or your friend!
Reviews from our Customers
FAQs
We believe 100% in our products. This is why we offer a 30-Day Wear Test Guarantee where you can test the shoes and decide for yourself.
The feet are the foundation of the entire human body. They support your body from the ground up.
The plantar fascia muscle is a long band of muscle tissue and ligaments that stretches all the way from your heel bone to the front of your foot. This supports the arch and bone structure of the foot. When inflamed, this causes a variety of issues in the foot such as Plantar Fasciitis, and Heel Pain.
Orthopedic shoes help align a patient's feet and off-load areas of increased stress (like a collapsed arch, an arthritic joint, or a diabetic ulcer or callus).
People of all ages wear orthopedic shoes. They are also popular among people without foot problems because they are specifically designed to support the foot, ankle, and leg's structure and mechanics and strengthen important muscles.
Don't worry, this happens. Just send your order back and we will ship the correct size to you at no extra cost.