Simple and convenient with the ultimate external storage charging and touch control function.
Features:
Watch unique breathing light
15mm ultra-small figure
Ultra-high sound quality function, noise reduction and noise reduction
With super waterproof function
Artificial design, 30 ° in-ear angle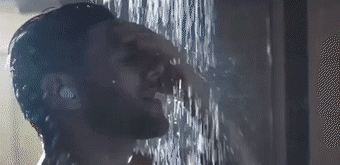 Binaural separation design
The headphones are designed independently of one another and can be used separately. A headphone is connected to a mobile phone. Equivalent to two independent Bluetooth headphones or two headphones can be used together. Cool watch breathing light, classic blue light, between two breaths
Switch on automatically, connect even after removing and display the power supply of the mobile phone
HiFi sound quality, adaptive noise reduction, waterproof and dustproof function
A charging compartment with charging function can play music for a single i11 for 32 hours and speak with high energy efficiency for 20 hours
Packing list
1 * charging compartment 70g
1 * data cable
3 * ear cap
2 * Space Headphones 8g
1 * Instructions
FAQs
We believe 100% in our products. This is why we offer a 30-Day Wear Test Guarantee where you can test the shoes and decide for yourself.
The feet are the foundation of the entire human body. They support your body from the ground up.
The plantar fascia muscle is a long band of muscle tissue and ligaments that stretches all the way from your heel bone to the front of your foot. This supports the arch and bone structure of the foot. When inflamed, this causes a variety of issues in the foot such as Plantar Fasciitis, and Heel Pain.
Orthopedic shoes help align a patient's feet and off-load areas of increased stress (like a collapsed arch, an arthritic joint, or a diabetic ulcer or callus).
People of all ages wear orthopedic shoes. They are also popular among people without foot problems because they are specifically designed to support the foot, ankle, and leg's structure and mechanics and strengthen important muscles.
Don't worry, this happens. Just send your order back and we will ship the correct size to you at no extra cost.