Let your kitchen, bathroom no longer bear the damage of water stains, oil stains!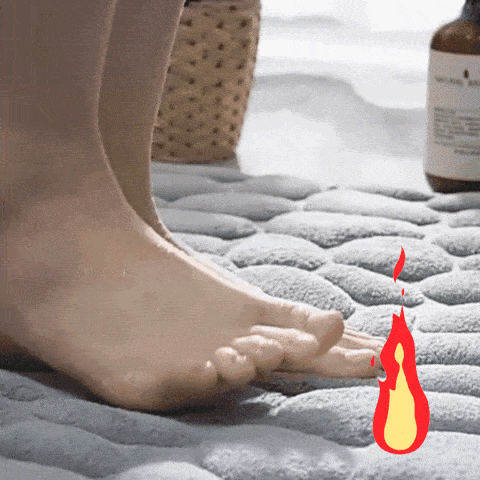 Perfectionism in bath mats!
Our new sustainable weave of soft memory foam and Cotton. It will undoubtedly change your life.
Amazingly soft and comfortable
Instant Water Absorption in 0,5s & dries quickly
Anti-slip and safe
Machine wash and dry at will
MAIN FEATURES
ULTRA SOFT & FLUFFY
An incomparable feeling of softness. The pebbles hug the arch of the foot and store the heat from the floor heating systems with one goal in mind: your comfort.
INSTANT ABSORPTION (0.5 seconds)
Showering multiple times without flooding the bathroom is no longer a dream as it absorbs water three times faster than others cotton bath mats!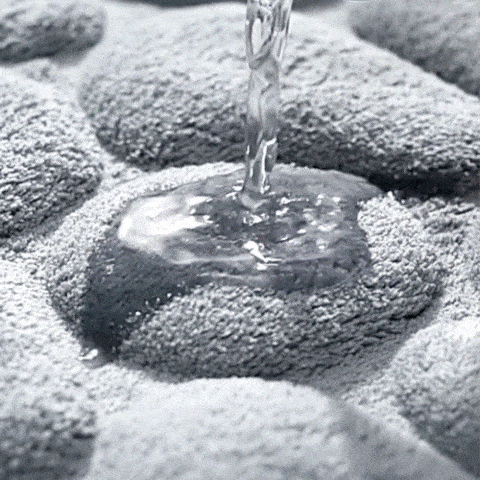 ANTI-SLIP SAFETY
For your safety, the underside of the mat has an innovative anti-slip PVC material that is truly effective on all types of floors—tile, parquet, etc.
QUICK & EASY MAINTENANCE, Easy to Clean
We have designed it to be ultra-resistant to machine washing and drying. It will remain soft and effective for life, just like the first day!
Hand wash: Soak in clean water for 10 minutes, then add washing powder or liquid detergent, and gently scrub with a brush. The dirt can be removed with one brush
Machine wash: soak in clean water for 10 minutes, then fold it twice, put it in the washing machine, wash it with other clothes, and dry it after washing.
Frequently Asked Questions
How to maintain it well?
Your bath mat is very resistant, but take care of it all the same. Regular washing at 30° is enough to preserve its cotton. Avoid using fabric softeners, and if you have a dryer, don't hesitate to give it a spin at 60°. It will come out softer, smoother and plumper.
Is it really anti-slip?
Safety is at the centre of our attention. That's why our bath mat is designed to stay where it's placed and not anywhere else. So, now we challenge you to make it slide!
How fast does it dry?
Each fibre dries differently, you can easily notice it when you hang your laundry, for example. Its absorbency allows it to keep water in a very specific area. Then, the coral velvet cotton come into action and dry more or less quickly, depending on the humidity level of the environment.
Are there other colours?
Yes, we have the carpet in white, khaki, blue, brown, pink, gray and so on.
SPECIFICATIONS
Material: PVC, Foam, Cotton
Color: White, Khaki, Blue, Coffee, Pink, Gray, Black, Green and so on.
Product Size: M(40cm*60cm/15.7"*23.6"), L(50cmx80cm/19.7"*31.5")
Package Includes: 1*Super Absorbent Floor Mat
FAQs
We believe 100% in our products. This is why we offer a 30-Day Wear Test Guarantee where you can test the shoes and decide for yourself.
The feet are the foundation of the entire human body. They support your body from the ground up.
The plantar fascia muscle is a long band of muscle tissue and ligaments that stretches all the way from your heel bone to the front of your foot. This supports the arch and bone structure of the foot. When inflamed, this causes a variety of issues in the foot such as Plantar Fasciitis, and Heel Pain.
Orthopedic shoes help align a patient's feet and off-load areas of increased stress (like a collapsed arch, an arthritic joint, or a diabetic ulcer or callus).
People of all ages wear orthopedic shoes. They are also popular among people without foot problems because they are specifically designed to support the foot, ankle, and leg's structure and mechanics and strengthen important muscles.
Don't worry, this happens. Just send your order back and we will ship the correct size to you at no extra cost.