Thaw your frozen food in minutes without compromising on its nutritional value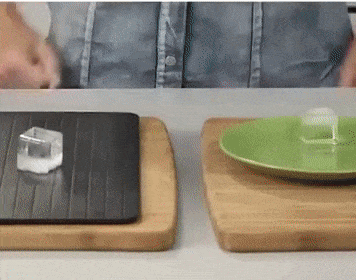 This defrosting plate is a solution to all your thawing related nightmares. Defrosting frozen food in microwave waves is similar to nuking it. It not only aids rapid bacteria growth but takes away the nutritional value of the food. Leaving your frozen food in warm water or in open for long takes away the tenderness, giving your favourite meal a rubbery feel.
Our number 1 Instant Defrosting board is an easy, quick, and safe solution to all your defrosting needs without compromising freshness, taste & nutritional value of your meal. Now you do not have to wait for ages or bang your frozen food to prepare your favourite meal.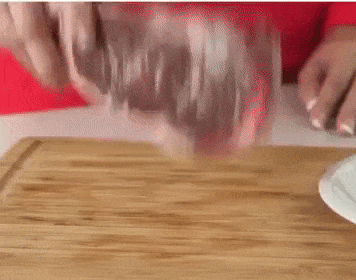 Features
✔️Fast and easy to defrost all your frozen food. Simply tuck it on the tray and let the magic happen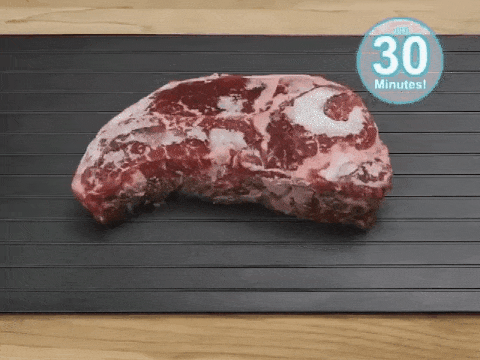 ✔️Safe: Doesn't use any power source (electricity or battery) or toxic chemicals.
✔️Easy to use and clean: It not only defrosts your food quicker but is easier and quicker to clean too. If you are too tired to clean, just tuck it into the dishwasher. It's dishwasher safe too. Taking away one more hassle so that you spend less time in the kitchen and more time with your loved ones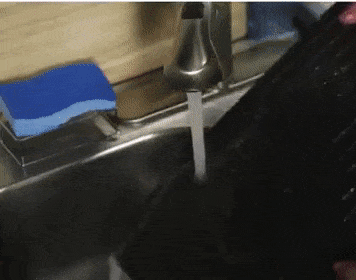 ✔️Suitable for any frozen food – Works perfectly with all frozen food whether it is red meat, poultry, fish or vegetables.
Specification:
Material: Aluminum
Size:S(23*16.5*0.2cm),M(29.5*20.8*0.2cm),M(29.5*20.8*0.2cm)
Package includes:
1 x Instant Defrosting tray