Let your pet have the freedom of your yard without the fear of them running away
Your yard might be small. But that doesn't mean you have to keep your pet on a short leash.
The technology
lets your dog or cat play right up to the edge of your property.
Wireless dog fence
has an adjustable operating distance of
500m
, which's 60% more distance than most wireless dog fences, making it the perfect fit for tight spaces or uniquely shaped lots. So, relax. And let your pet make the most of your (not-so-squared) yardage.
Effective & Harmless Working Mode
Suitable For Small/Medium/Large Dogs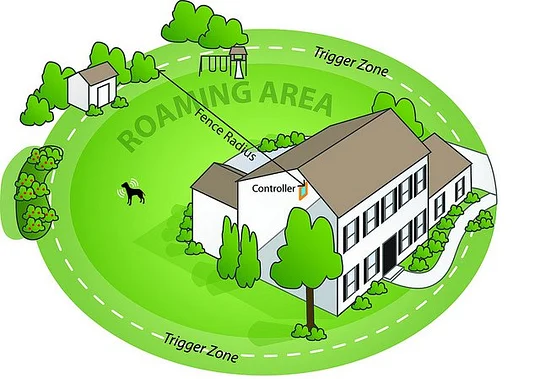 Millions of dogs are killed on the roads each year because cars simply don't see them. Make sure to keep them safe and confined to your desired range with the Wireless Dog Fence System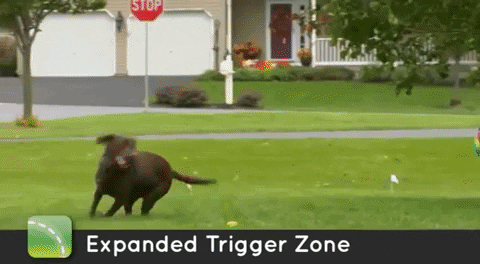 FEATURES & BENEFITS
Smart Training System

: When the dog reaches the signal boundary, the wireless dog fence will vibrate to alert the dog to return to a safe area. If the dog continues to stay away from the transmitter, the collar will release an electric shock. If the dog goes ahead, the vibration and electric shocks will be done again. Your dog will easily learn the appropriate distance it can wander.
Cost-Effective: Don't worry about putting a fence up! Our Invisible dog fence Training System

can teach your pet for a much lower price.
Dog Wireless Fencing System with Completely Wireless System & Super Large Controllable Range: take the transmitter as the center, its biggest remote-control semi diameter is 500 meters. The signal intensity of the transmitter can be adjusted from 0 to 100 levels, and the correspondent distance of the receiver should be 20-500 meters.
Training: Train your pet in about 14 days! This electric dog fence works wonders on stubborn or hard-to-train pets while being safe for everyone who enters your yard. The wireless dog fence works by delivering mild static correction through two contact points that touch your pet's neck.
Fits most size Dogs: The wireless dog fence system works for pets of all sizes and either fenced or unfenced yards. The adjustable collar of an electric dog fence allows you to create a perfect fit for your pet. Waterproof, rechargeable, durable receiving collar.
A safe way to train your dog: Static correction of the electric dog fence is mild and completely adjustable. Five progressive levels of correction allow you to administer training quickly but gently. This Wireless Dog Fence will not hurt your pet.
Pet fence system with 2 in 1 function: LED display, pet wireless fence, and remote control sound vibration shock trainer.
Simple Set-up: Set up your new wireless fence in just 1-2 hours to give your dog a secure play area.
FAQ's
1) Does it fit small dogs or hairy dogs?
The collar is perfect for any size. Just adjust the strap length to fit your dog's neck size. The hairy or trimmed collar can reach your dog's neck perfectly. Just attach the prong extender to the collar for your furry friend, that way it reaches their neck.
2) How long does the charge last on the receiver?
The charge lasts about 10 hours. Have in mind that if you have a lot of metal in the area the collar will tend to turn off
3) Does the system work for square and rectangular yards?
The collar works for all types of terrain and yards. Even if your yard is sloped or has hills the transmitter works perfectly for the perimeter.
4) If mounted inside, does the house become an obstacle or block the transmitter?
No, your house will not interfere with the signal. The built-in signal can even go through thick foliage and other items such as concrete and wooden walls. The signal penetrates obstacles easily ensuring a constant signal to the collar. This does not require WiFi or cellphone service to achieve. Turn on and pair, you're ready to go.
HOW TO USE
Plan Your Layout
Install and Test your system
Lace the collar on your dogs and find the right stimulation level.
Train your dog in short sessions during the next two weeks.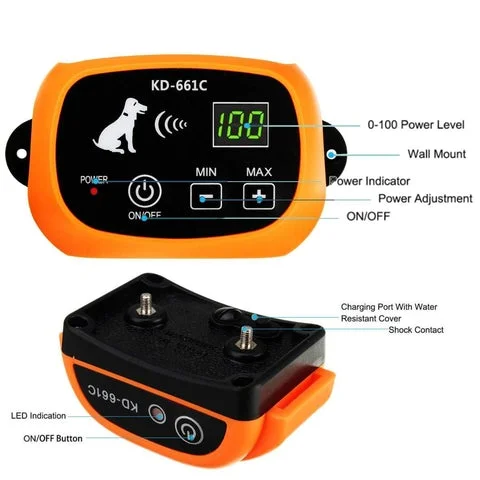 The electric pet invisible fence system is one of the most reliable and safest wireless fences.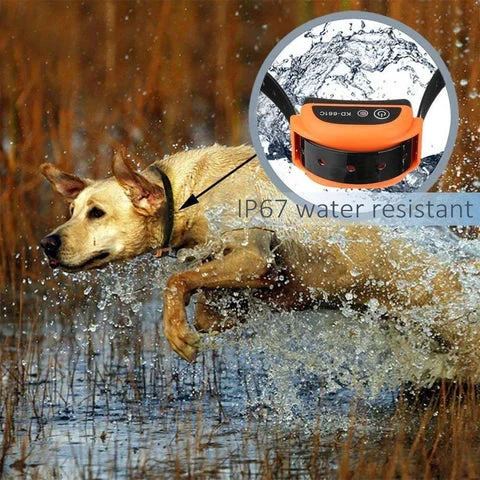 Wireless Rechargeable 1/2/3 Dog System Fence No-Wire Pet Containment System Waterproof Rechargeable Wireless Pet Fence
Works everywhere - Transmitter and collar are both rechargeables. You can easily take the wireless fence system along on a weekend trip and use it in an unfamiliar location for your pet.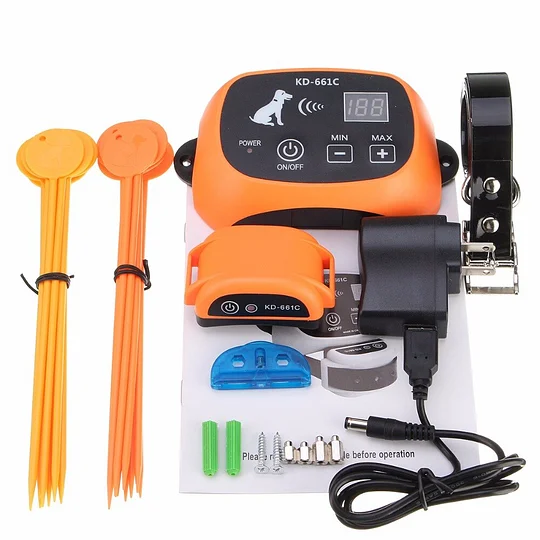 PACKAGE INCLUDED
1 x Transmitter (Built-in rechargeable lithium battery)

1/2/3 x Collar Receiver (Built-in rechargeable lithium battery)

1/2/3 x Test Light Tool

4 x Screws

1 x User's Manual English)

1 x Charger

1/2/3 x Strap

4/8/12 x Metal Probes

20 x Flag
FAQs
We believe 100% in our products. This is why we offer a 30-Day Wear Test Guarantee where you can test the shoes and decide for yourself.
The feet are the foundation of the entire human body. They support your body from the ground up.
The plantar fascia muscle is a long band of muscle tissue and ligaments that stretches all the way from your heel bone to the front of your foot. This supports the arch and bone structure of the foot. When inflamed, this causes a variety of issues in the foot such as Plantar Fasciitis, and Heel Pain.
Orthopedic shoes help align a patient's feet and off-load areas of increased stress (like a collapsed arch, an arthritic joint, or a diabetic ulcer or callus).
People of all ages wear orthopedic shoes. They are also popular among people without foot problems because they are specifically designed to support the foot, ankle, and leg's structure and mechanics and strengthen important muscles.
Don't worry, this happens. Just send your order back and we will ship the correct size to you at no extra cost.