Spend Time With Your Kids With This Cool Game!
A bead counter toy that will help them start recognizing colors by counting and sorting the colorful beads. It is an educational preschool toy that will thrill your little boy or girl.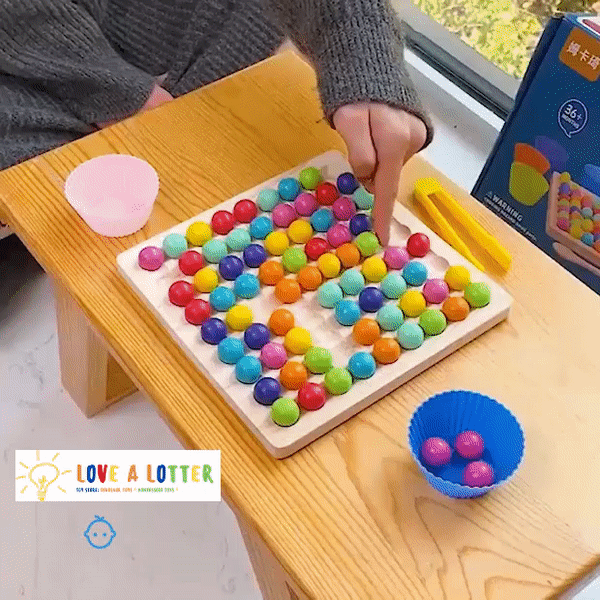 FEATURES
KEEP YOUR CHILDREN CREATIVELY BUSY:

By matching the beads, your kids will develop their visual skills, hand-eye coordination, will grasp the notion of balance and start counting faster than with an abacus number toy.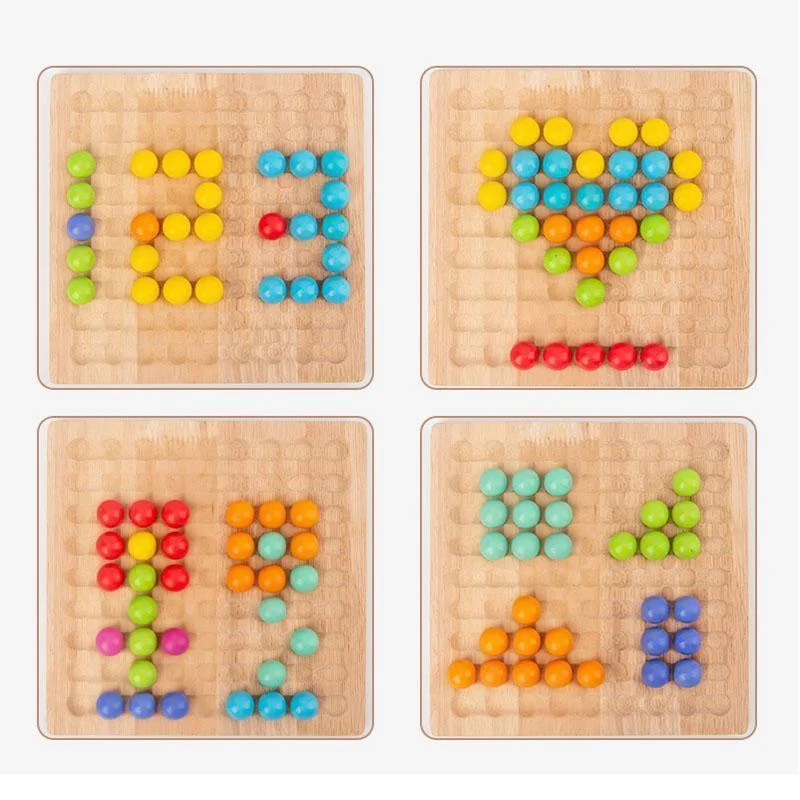 A MUST-HAVE EDUCATIONAL TOY:

Let your kids play in the privacy of their room or outside. All tools in our color sorting toy set are made of natural wood and 100% non-toxic colors, allergy-free and safe for the young learners' hands.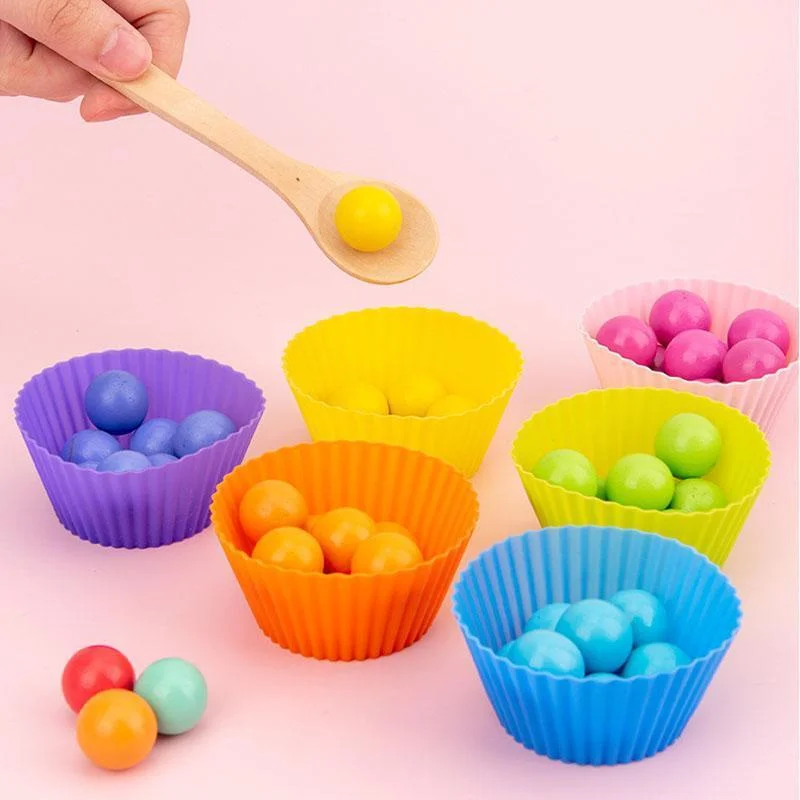 INTERESTING MIND GAME:

This wooden early childhood Montessori toy is perfect for providing an early start to your child's STEM development. It is also a perfect travel toy and a perfect learning toy.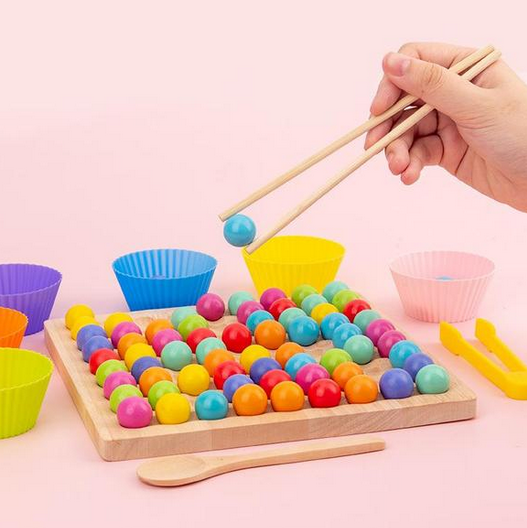 IDEAL GIFT:

This educational toy is a perfect gift for children. It can help children's intellectual development, enhance children's practical ability and logical thinking ability, and is suitable for children over 3 years old.
Board Game Instruction:
- Game ready: Players place all the balls on the game board, making sure no colors are next to each other and leave the center empty (no ball in the center).
- Players take turns in the game: Push the rainbow balls (row or column) in a straight line and stop when it reaches the edge of the checkerboard or encounters other rainbow balls. Players finish pushing rainbow balls and get all adjacent rainbow balls of the same color. When you get a match, put it in your tray. The person with the most balls wins!
- Game over: There is no rainbow ball of the same color on the checkerboard. Players are scored based on the number of rainbow balls.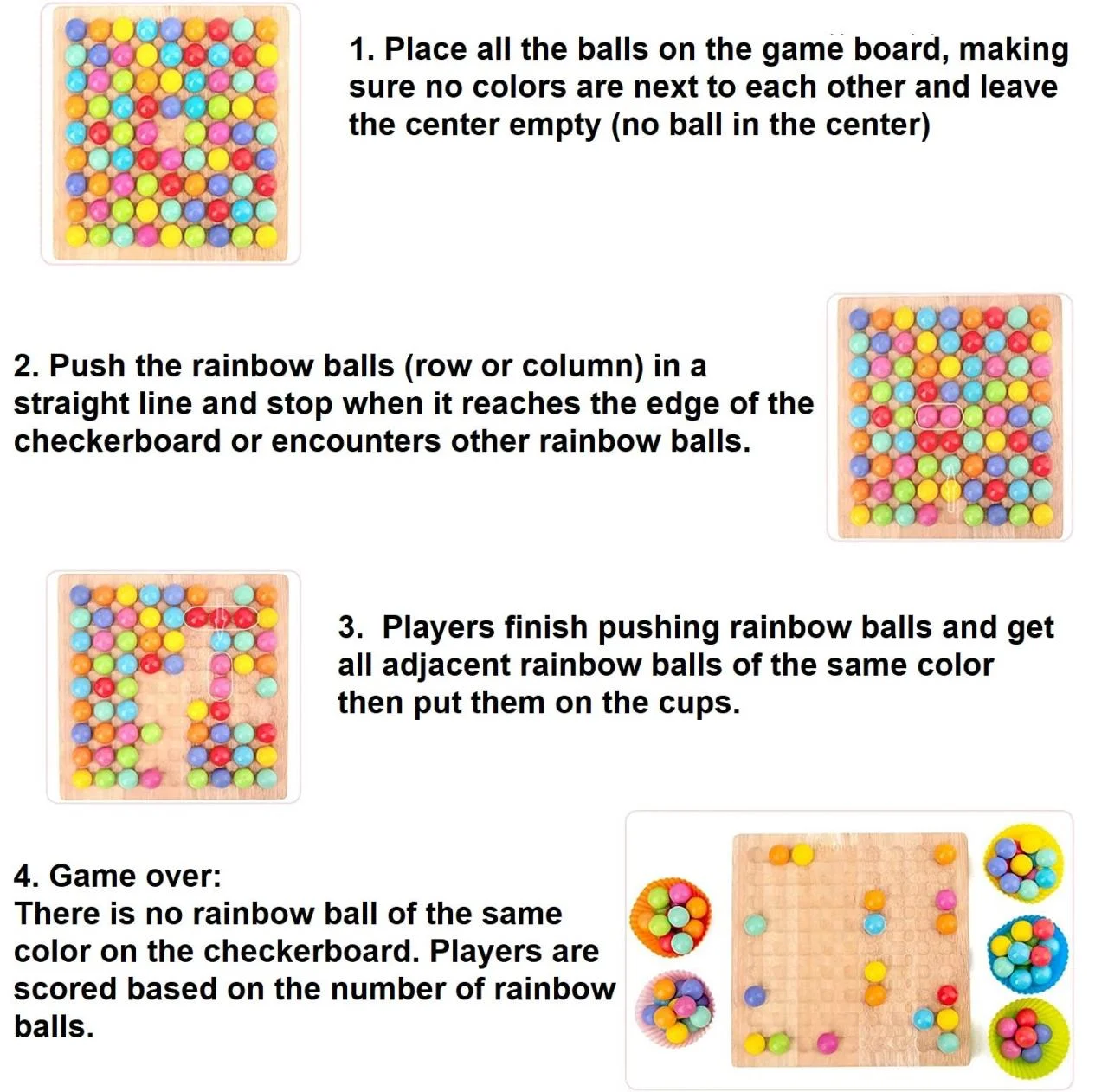 Specification:
Material: wood
The package contains:
80×beads
1×Clamp+1×Chopsticks+1×Shovel
7×Storage bowl